Strossen: Counterspeech, not censorship, best way to tackle hate
March 12, 2019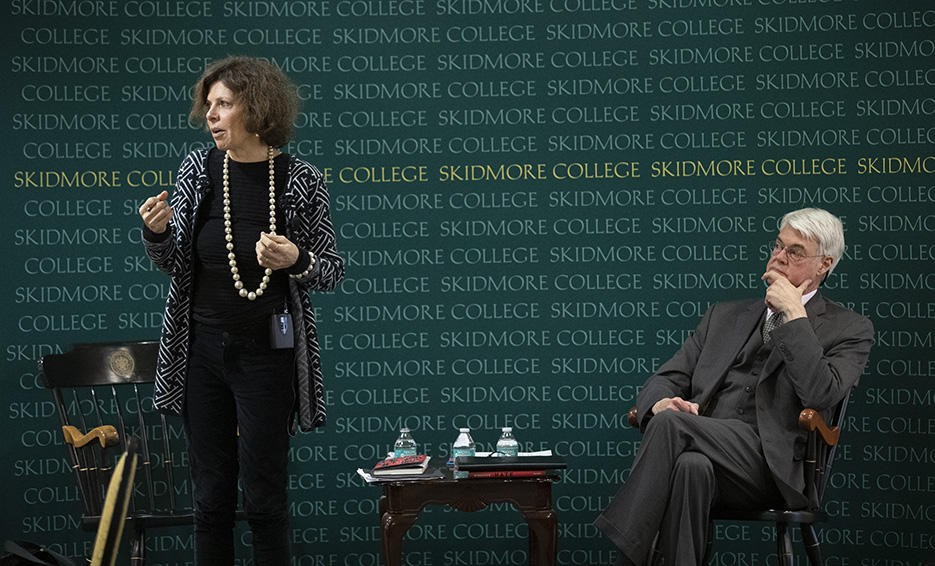 Civil liberties advocate Nadine Strossen said censorship was usually counterproductive and called for vocal opposition by civil society to tackle hate.
Strossen, the first woman ever to lead the American Civil Liberties Union, spoke as part of the "Skidmore Speaks" series at Skidmore College.
The series has been considering challenges associated with free speech on college campuses and ways to ensure that colleges offer diverse points of view while maintaining an inclusive learning environment.
Strossen, who led the the ACLU from 1991 to 2008 and remains on the ACLU's National Advisory Council, defended the ACLU's longstanding criticism of censorship, which she said was often "counterproductive."
She noted that strong anti-hate speech legislation in other countries often failed to quell the spread of xenophobia and other forms of bias. Limiting the speech of groups sometimes even emboldened them further, she said.
"My research has convinced me more than ever that censorship is ineffective. But it has also convinced me that counterspeech is even more effective," the New York Law School professor told Skidmore faculty, staff and students.
Strossen also noted that programs strengthening diversity and inclusion played important roles in limiting the spread of hate. Strossen's arguments are outlined in her recent book "Hate: "Why We Should Resist It With Free Speech, Not Censorship."
Strossen's visit was part of the Office of the President's Community Dialogue Series. It was also supported by the Office of the Dean of Students.
In November, prominent journalists and academics, including Zachary Wood, author of "Uncensored: My Life and Uncomfortable Conversations at the Intersection of Black and White America"; Scott Jaschik, editor and founder of Inside Higher Ed; Sanford J. Ungar, head of the Free Speech Project at Georgetown University; and Sigal Ben-Porath, author of "Free Speech on Campus," visited campus as part of the "Skidmore Speaks" series.