Jack Mulhern '17 lauded as breakout Netflix star
July 5, 2019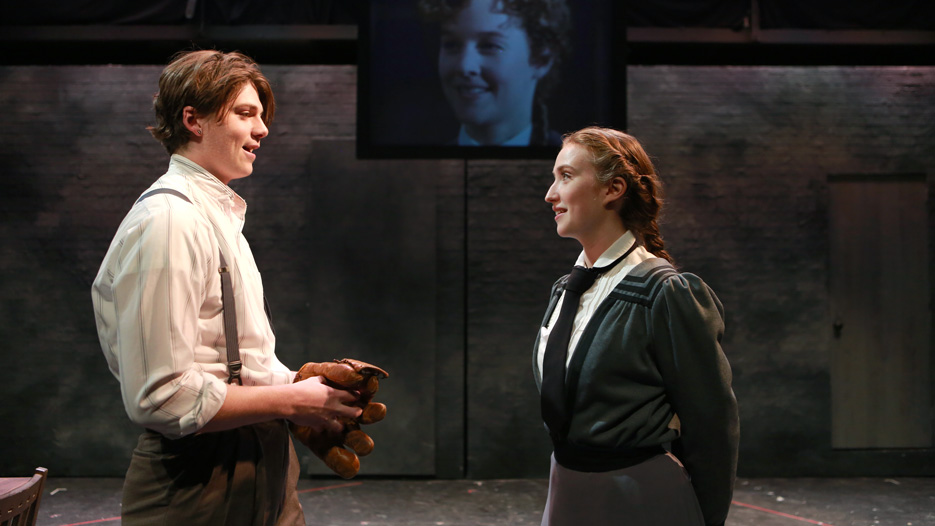 Busloads of Connecticut high school students leave their picturesque New England town for a camping trip, but a storm forces them to return home. When they arrive, the teens discover they are utterly alone. No teachers. No parents. No adults at all. And they're trapped. No roads. No trains. No connection to the world beyond their town. What will happen next?
This is the premise of "The Society," a teen drama series on Netflix that puts a modern spin on "Lord of the Flies." While the entire cast is a burgeoning group of young adult stars, one in particular — a recent Skidmore graduate — has struck a chord with fans.
Jack Mulhern '17 plays Gareth "Grizz" Visser, an endearing character who, amidst the chaos, infighting and destructive behavior brought on by an apocalyptic scenario, thoughtfully steers his peers toward conscious survival mode.
Mulhern's magnetism has inspired viewers of "The Society" to get behind Grizz, too.
"Who is Jack Mulhern" and "Grizz The Society" topped the Google Trends charts just days after the show was released in May. Wanting more of Mulhern — even after 10-hour, 10-episode binge-watches — fans persuaded him to launch his first Instagram account. The actor, who had remained mostly "off the grid" until mid-May, has since amassed more than 500,000 Instagram followers and counting.
Before Mulhern was modeling survival skills on Netflix, he was a theater major, writer and director at Skidmore. His first-ever interview was with Nina Slowinski '19 about his experience working on "Adore," a multimedia piece he wrote and directed as a student.
Mulhern's post-Skidmore career is off to a running start thanks to his breakout success, but he's not resting on his laurels.
In an interview with Refinery29, he said he recently wrapped up a month-long shoot in Nevada and Utah and is "hitting the bricks with auditioning."
And there's more good news for Mulhern fans and Grizz-Sam "shippers" (as the fans say), the show has already been given the green light for a second season.
While we'll have to anxiously await a premiere date, it's safe to say there is likely much more to come for this Skidmore alum.