Skidmore to host 'Social (In)Justice at the U.S.-Mexico Border' series
September 12, 2023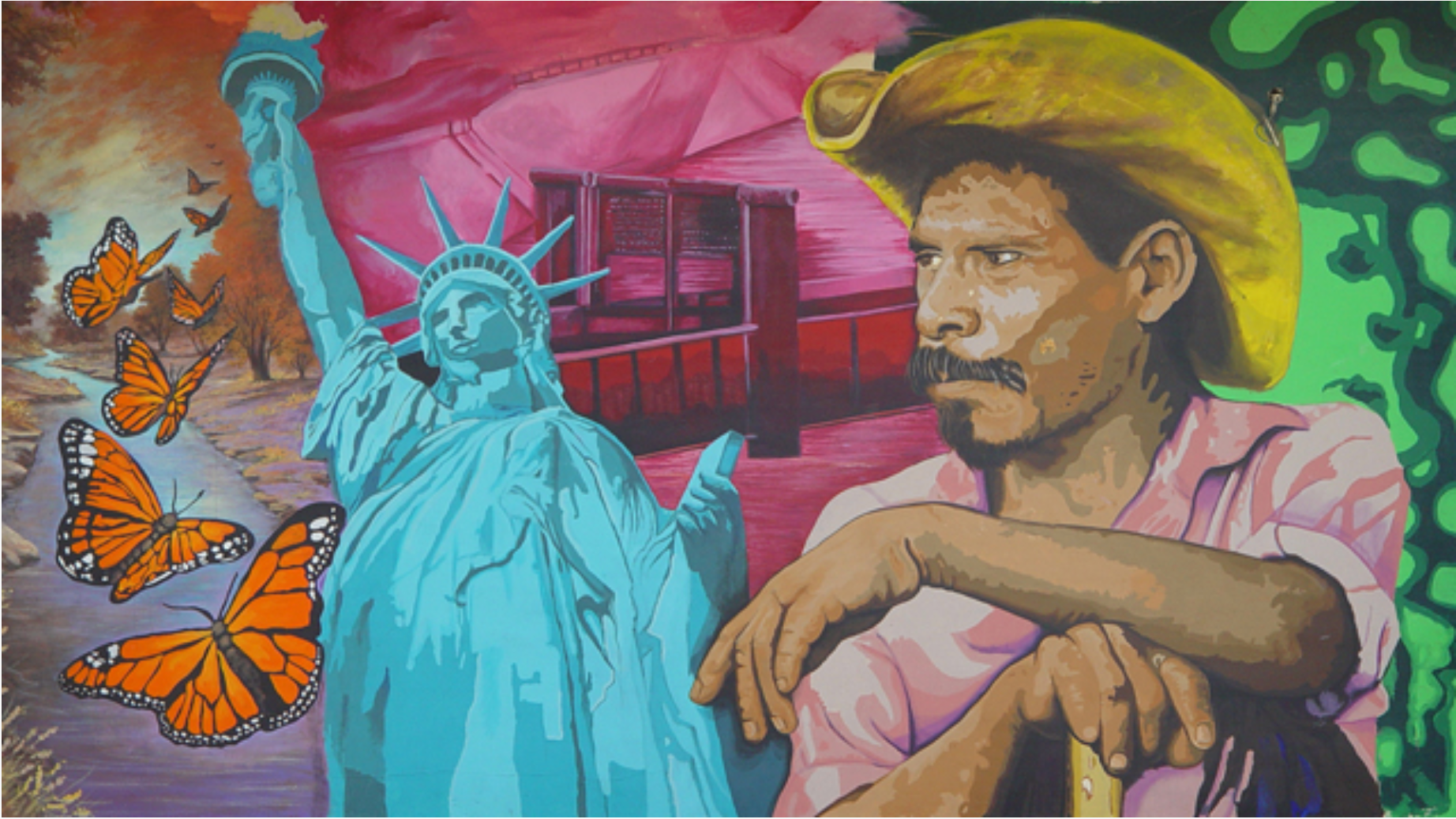 Social (In)Justice at the U.S.-Mexico Border
, a month-long series of events, invites participants to consider the complex issues of social justice, and injustice, at the U.S.-Mexico border, offering a variety of perspectives and potential solutions.
The series, Sept. 18 through Oct. 16, will feature lectures by specialists, conversations with activists, and workshops with artists, among other events. Through dialogue, exhibitions, and performances, attendees will be challenged to recognize how "border issues" not only acutely impact those navigating the borderlands, but also how they concern us all. Topics include border-crossing, farmworkers, and the environmental consequences of the wall.
"Maki Maki Theater" by Gabriela Galup, a Peruvian-born Tucson artist who uses textiles and puppetry to create commentary on this era of mass displacement.
"Borders are built by people who want to keep other people away from them. They, by design, project a built-in social hierarchy that screams, 'We have power over you, the places you go, the people you see, and sometimes your very survival,'" said Diana Barnes, Skidmore senior teaching professor of Spanish and co-organizer of the series.
"This project intends to present different messages from the border – messages that acknowledge the powerful voices that mostly go unheard, coming from the people who live with the consequences of the border wall at the southern edge of the U.S."


Diana Barnes, Senior Teaching professor of Spanish and Series Co-organizer
Highlights of the series, which aims to draw attention to the human consequences of evolving border policies, include:
David Romo, a historian and musician from El Paso, Texas, and his band Los Liminals will perform at Caffe Lena on Thursday, Sept. 21. 
On Oct. 13 and 14, the Tang Teaching Museum will host "The Art of Resistance," a series of talks, performances, and workshops with three artists whose work transforms the border wall into a canvas that conveys the humanity in the divide. Presenters include textile artist and puppeteer Gabriela Galup, born in Peru and now based in Tucson, Arizona; muralist Jesus "CIMI" Alvarado of El Paso, Texas; and metalsmith and woodworker Álvaro Enciso, born in Colombia and now based in Tucson.
Documentarian Zachery McMillan will present his film "Invisible Valley," a 2021 documentary about the imminent environmental and social crisis in California's Coachella Valley, on Oct. 16.
Virtual speakers include interdisciplinary scholar Ruben Zecena, who chronicles queer migration experiences; Enrique Valenzuela, demographer from Ciudad Juárez, Mexico, who presents on his experience overseeing and providing care for the city's migrant population; and Mary Mendoza, Penn State historian of the U.S./Mexico borderlands, who considers the intersections between natural and built environments, specifically through fence construction.
In-person speakers include scholar Jean Eddy Saint Paul, from Brooklyn College, who discusses the Haitian migrant border-crossing experience; and author and professor Gina Pérez, a cultural anthropologist who presents on sanctuary movements and Ohio faith-based organizing in Latino communities.
All events are free and open to the public, but some require reservations. A full schedule, with additional details about each offering, is available
online
.
The series, supported by Skidmore College's Office of the President, Racial Justice Initiative, and contributing departments, programs, and offices across campus, is organized and coordinated by Senior Teaching Professor Barnes and Oscar Pérez Hernández, associate professor, director of Latin American, Caribbean, and Latinx studies, NY6 Mellon fellow, and special assistant to the dean of the faculty.
Social (In)Justice at the U.S.-Mexico Border coincides with National Hispanic Heritage Month, highlighting the intricate connections between this liminal space and U.S. Latinx identities, histories, and experiences.