Reflecting on four years: How Skidmore allowed me to be myself, whatever that is
May 9, 2017
A few nights ago, while walking to the library for what I realized was going to be one of the last times, my friend Cheyenne and I were struck by a near-simultaneous feeling of strangeness.
It was a warm night, and the leaves on the trees had begun to sprout, and the pathway was wet from a brief rain earlier on in the day. The library appeared as a surreal vision of light in the dewy mist.
I turned to Cheyenne and told her it was weird that we were set to graduate in some two weeks, that our four years of college were about to run out, like the hourglass of some childhood board game.
She reciprocated my feelings, and added that though it was four years, she could still envision in her mind the moments that made up her freshman year, the first nerve-wracking days on the Skidmore campus.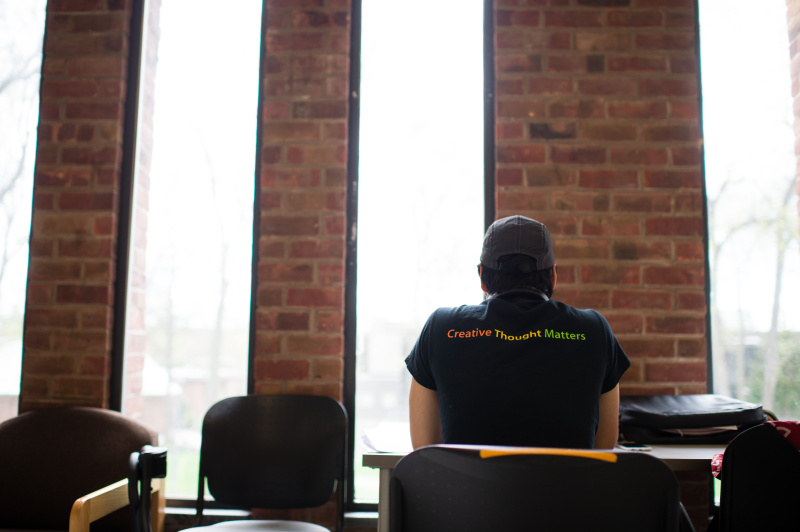 Like her, I could picture my first days at Skidmore: the overcast morning drive, cooped up with my siblings in the family car, and then unloading my things.
My parents worried that I was forgetting something—an extension cord, maybe?—and I insisted that it was fine, that I could take the bus to Target and all would be okay.
I longed for them to leave and longed for them to stay; they were, at once, my anxiety and my calm.
Later that day, I didn't look when the family car backed out of the parking space outside my freshman residence hall and disappeared from campus, because all I could allow myself to feel in that moment was excitement for what was to come.
I jettisoned everything else—lingering stress, worries about making friends and getting along with roommates, feelings of displacement—from my mind. I squelched the occasional thought that maybe some freak situation would arise in which the only thing that could come to my aid was an extension cord.
And that burgeoning sense of excitement, as it turned out, was warranted. Skidmore gradually became one of the best decisions I have ever made, for a lot of different reasons.
I made friends, some of whom I'm still exceptionally close with four years later, and some of whom I simply smile at when we pass on our separate routes to class or spot each other downtown.
I took classes on subjects I wouldn't have engaged with before: among those, a creative writing course that inspired me to pursue what has become the foundation of my undergraduate career in fiction-writing.
I've had the privilege of learning under some of the most inspiring professors and people, in the English and Spanish departments and outside of them.
I made stupid decisions, and then smart ones.
I pushed myself to be independent.
I challenged myself to be more politically active, to try to understand the unique plights of others.
I befriended people who impelled me to be a better person myself—who inspired me, and who continue to do so.
It was this Skidmore—the students, the professors, the classes, the hard winters and the enlivening springs, the long nights spent studying, the long nights spent talking and laughing—that allowed me to be myself, whatever that was freshman year, and whatever that is now. I am grateful beyond words.
And this is what had made that moment with Cheyenne on the pathway to the library so strange, the same feeling that had made my first day so strange: we were happy and sad at the same time—we knew that our time in college was coming to an end, that come next fall we would be in different cities, doing different things. We would talk to one another primarily over the phone, in text-messages sent in spare moments.
But we also knew that these quick four years had shaped us into better people than we were when we got here, had allowed us something timeless and invaluable.
And now I feel that same excitement that I did on that first day, but this time I don't need to jettison anything, because I know that good and bad things will come, but that Skidmore at least has been something unequivocally good.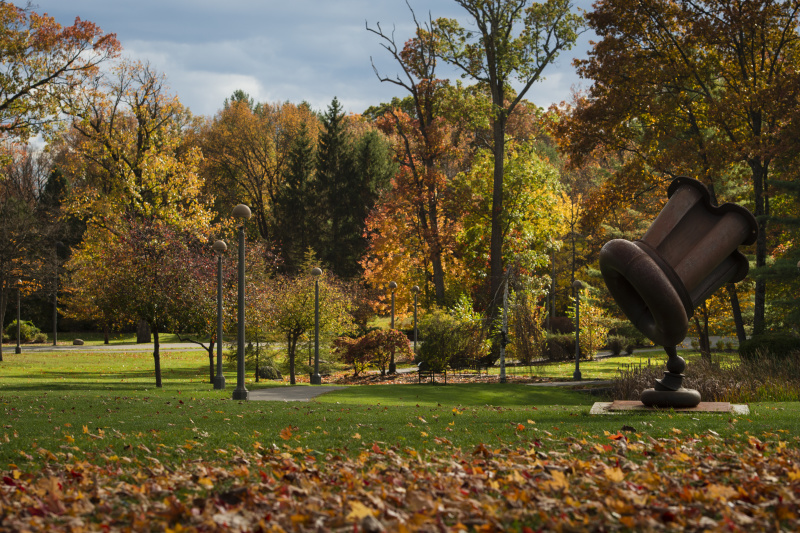 ---
Brian Allan '17 is the 2016–17 student blogger in the Office of Communications and Marketing. A double major in English and Spanish with a minor in media and film studies, he has provided a unique student insight into Life at Skidmore.