My guide to self-care in college
December 4, 2018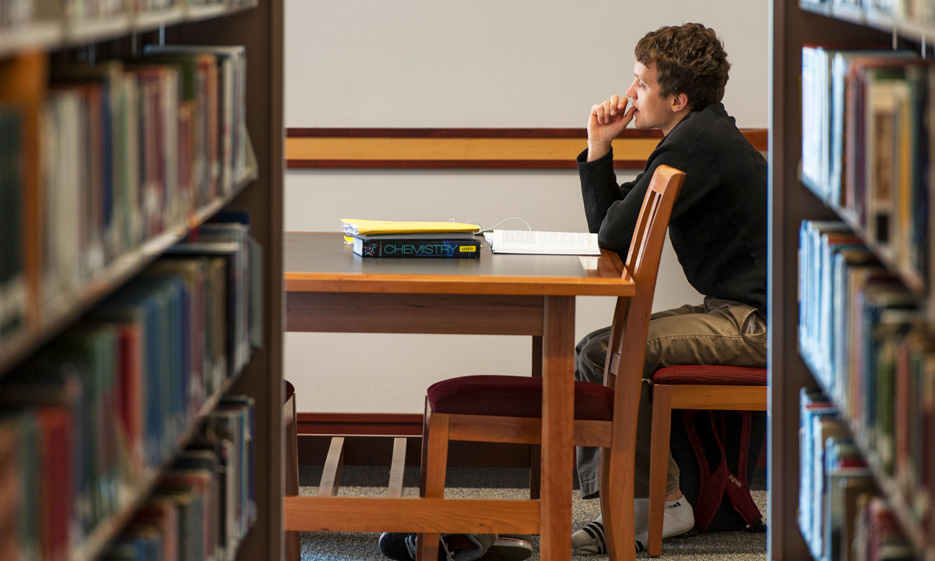 Maintaining grades and extracurricular activities, making it to lectures and social events, learning how to live with strangers while somehow finding time to network and plan your future — college can be demanding.
Many college students (including me) get caught trying to balance it all. Unfortunately, that can mean forgetting to take care of ourselves.
I'm still learning, but I've discovered that making self-care a priority can make everything else seem easier. When I feel better, I do better. And when I do better, I feel better.
Here are some pillars of my self-care practice that help me stay healthy and get the most out of my college experience.
Disclaimer: I'm not a medical professional. While it's hopefully already clear, I'm still in college; so my personal recommendations are not substitutes for professional care.
Start slow
Clubs are an amazing part of the culture here at Skidmore. With so much positive energy around them, it's tempting to go to the club fair and sign up for everything. But, if you overextend yourself, you may not fully appreciate each experience.
You have four years to explore. Try committing first to a small number of clubs or activities so you can fully experience them, benefit from really connecting with people and avoid feeling stressed about something that's supposed to be fun!
Sleep!
Waking up and going to sleep at a reasonable time is a superpower. In a world where midnight deadlines are glorified, it can be awkward to be the first person to go to bed. But, there's real power in saying, "No thanks! I already did my work. I'm going to bed." It's probably no surprise that your midnight paper isn't as good as your mid-day paper. And, that midnight paper probably means sleeping through class, which means missing lessons and being confused for the next paper.
Avoid the "sleepy" slope and get your rest.
Make it feel like home
For me, after a long day, having a space to return to that feels like home is crucial. I've really put effort into making my space comfortable. I put up posters, lights and pictures. I have plants on my windowsill (I don't always remember to water them). Whatever it looks or feels like to you, I encourage you to get creative and make your on-campus home feel like home.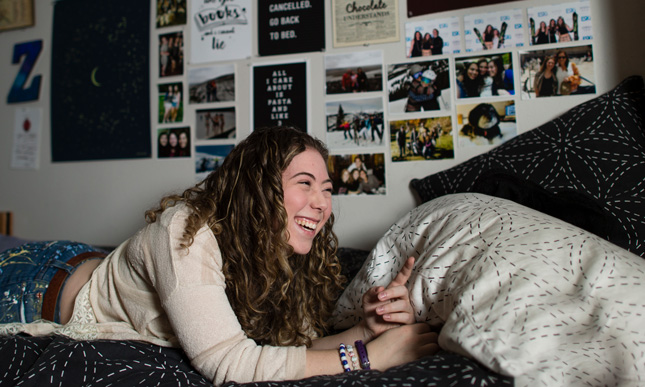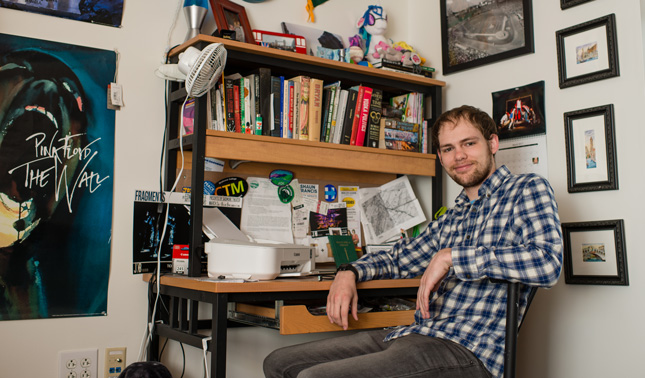 Eat regularly
I feel so much more prepared to take on the day when I eat breakfast. You'll be surprised how strong the urge will be to just sleep through it … but I promise it's worth the reward, especially when it's in our dining hall, which I love. I wrote all about that here.
P.S. The French toast sticks are excellent and they pair quite well with a variety of healthy sides.
But breakfast is only part of the practice. To maintain happy energy and avoid the lure of the mid-day, post-lunch-crash nap, I find I need to eat regular meals throughout the day.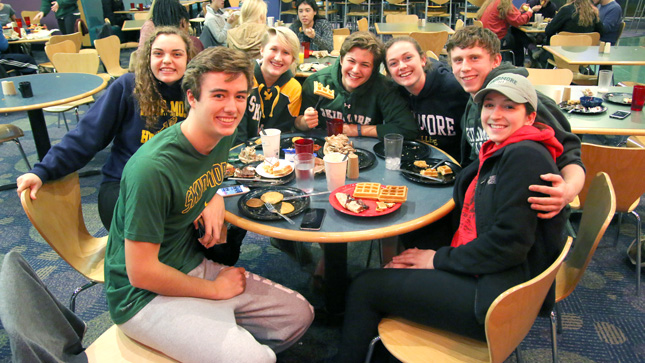 Get outside
Being outside in nature can improve your short-term memory, help you de-stress,eliminate fatigue, help fight depression and anxiety, lower your blood pressure, improve your ability to focus, make you more creative, boost your immune systemand, at the risk of sounding dramatic, lower your overall risk of early death!
If the research doesn't already speak for itself, I personally find a walk in Skidmore's North Woods, looping through the trails that extend deep in the forest, clears my mind. It's a (literal) breath of fresh air.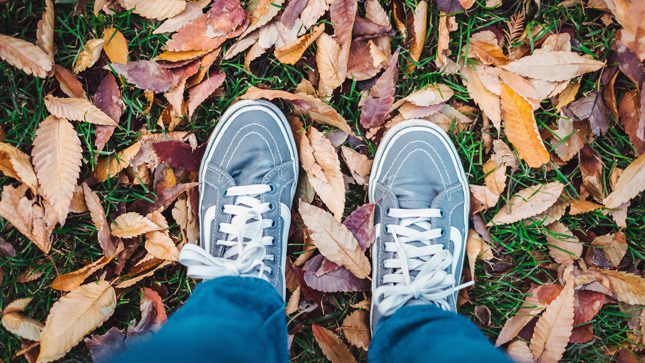 Plants on the windowsill and fruit for breakfast can help. But real self-care practice is about getting in touch with how you feel, when you feel off and when you need to take a break or ask for help.
That said, the Skidmore community is very focused on student well-being. No matter what you're going through physically, mentally or emotionally, people here want you to feel healthy and supported.
Here are some Skidmore programs and services available for students:
Skidmore College Health Services

— for treatment for illness or injury, immunization and exams. Partnering with students, primary care providers, the campus community and the greater Saratoga Springs healthcare community, it's an exceptional on-campus resource.

Skidmore College Counseling Center — for individual and group therapy. Fully accredited by the International Association of Counseling Services

, it offers confidential and professional mental health services while also advocating, consulting and communicating with the larger community on behalf of student mental health.

Department of Health Promotion — for peer health education and advocacy. This student wellness center has a pulse on student well-being … because it's

powered by students. Whether you have questions about relationships and sexual health, alcohol and drugs, or nutrition and body image, you can find a peer here who can listen and help.
As college students, it can be hard to prioritize our own health, especially when we are pushed to prioritize academics, work and extracurriculars. However, how we take care of ourselves now determines our health in the future.
I'm on a journey to figure out what works best for me. I hope what I've learned might inspire you to find self-care practices that work best for you.