There's no place like Skidmore
May 15, 2019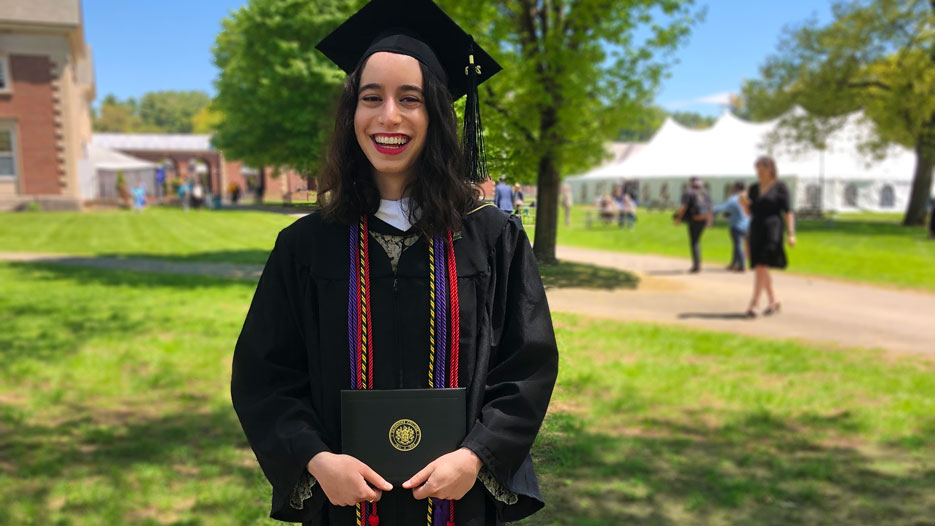 Over the past four years, when brought up in conversation, Skidmore always elicited the same kind of curious reaction I couldn't quite pinpoint.
Relatives eagerly told me they have friends whose sons went and "loved it," or colleagues who went "ages" ago but still reminisce about their days as Skidkids. Even strangers on the street would catch a glimpse of my Skidmore T-shirt or hat and, with that same glimmer in their eyes, exclaim "Skidmore!" as they passed me.
The stories that filled the minds of these colleagues, cousins and strangers all evoked something specific and powerful — something very uniquely Skidmore.
While I've loved this school from day one, it's now, as I imagine life outside this creative, comfortable campus, that everything suddenly feels so much more special. And so now, I too must reminisce.
Goodbye, D-Hall
I'm sorry I haven't had a meal plan in two years. Please know your food is much better than mine. I do hope my attendance at your theme dinners makes up for this lost time. Oh, how I will miss piling my plate with "The Grinch" and "Harry Potter"-themed dishes.
Thank you for giving my friends and I "our table," tucked away next to Emily's Garden (I'm sorry to anyone who ever wanted to sit here but couldn't). Here, we sat for every meal, usually for hours and hours, pushing off deadlines in favor of many plates of chicken fingers and sundaes.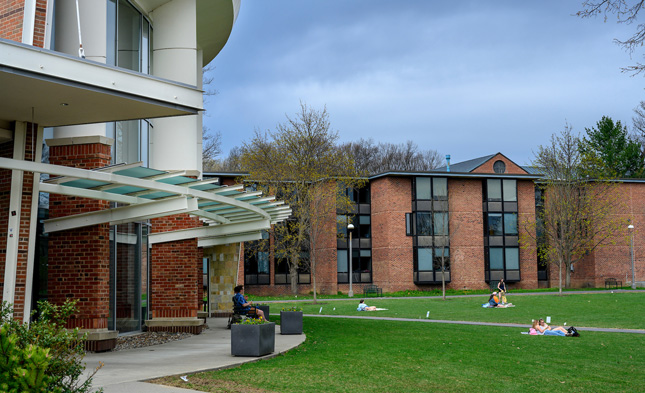 Goodbye, Case walkway
I have maybe walked down Case walkway a million times. I've seen it at dawn and at dusk, in both October and March snow (it does eventually stop snowing here). I've walked down it when everyone else is hibernating in their rooms. Yet even when eerily quiet and empty, it still felt like home.
I've dodged Frisbees and hobbled down this path on crutches. I've sprinted down it to catch the shuttle (not after that time I broke my foot) and slowly made my way home on it after a late night in the library, admiring the beauty of D-Hall, even in the dark.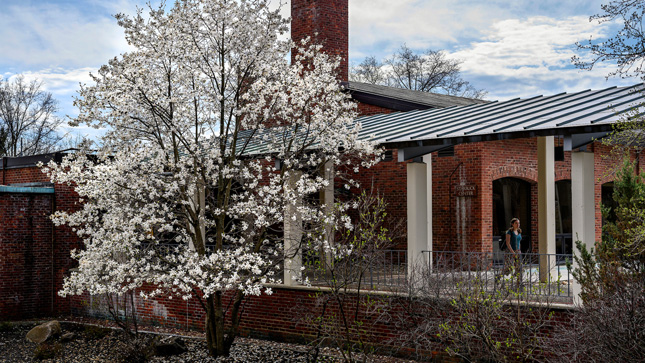 Goodbye, squirrel that lives in the trash can outside of Saisselin
Do you know the one? You can't mistake it. If you walk by and hear a strange rattling sound, that is it. Sometimes, if you're lucky, it will pop its head out. And if you're really lucky, a full slice of pizza will be in its mouth. I wonder, will I ever see a squirrel like this again?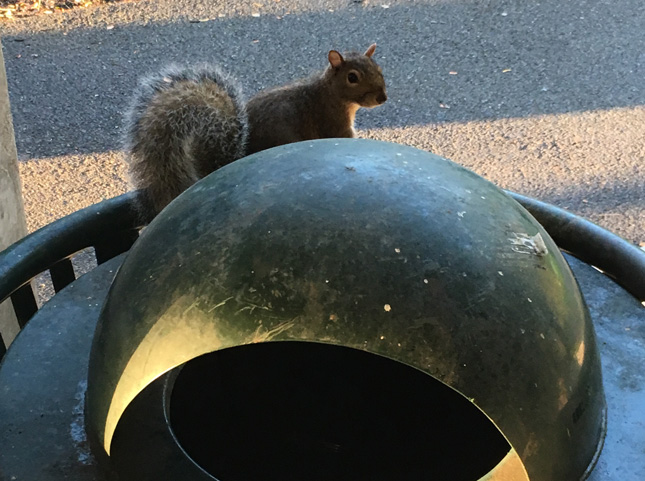 Goodbye, Jonsson Tower
I haven't lived here in two years, but I did spend half of my college career in this building. I remember sitting up on the very top floor on my very first night of college, peering curiously around me at the new faces, wondering if they would ever feel familiar.
Goodbye, library
I'll miss you and my favorite library seat. I'll even miss the echoing stairwells and the line for the bathroom that develops around early May. But you know that — I've already given you your own farewell.
Thank you for providing me with a quiet space to write for hours and hours, especially my senior year when I needed you most. I'll miss staying until the lights turn off, munching on snacks and guzzling caffeine well past when I should.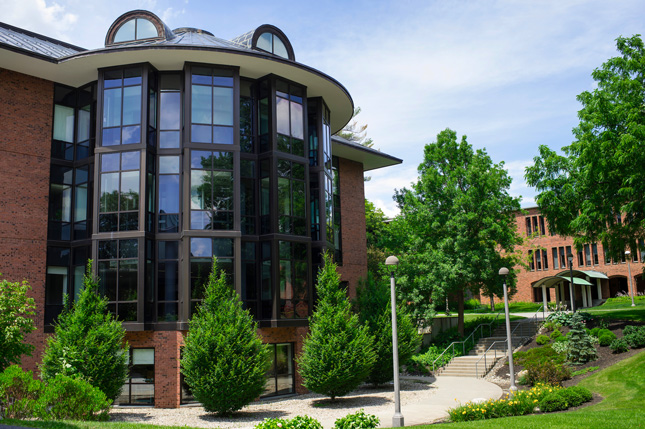 Goodbye, college academics
From my art history and business classes to guest lectures and everything in between, I'll miss the relentlessly creative, one-of-a-kind approach to learning at this school. Each class pushed me and challenged me in new and unexpected ways — some with literal rocks and rivers, others with re-enactments and debates.
I'll miss adding a fresh selection of courses to my cart each semester, with catchy titles and intriguing descriptions making it so hard to choose just a few. And though a 40-page paper doesn't always feel fun in the moment, I know I'll miss spending my afternoons typing away on the third floor of the library.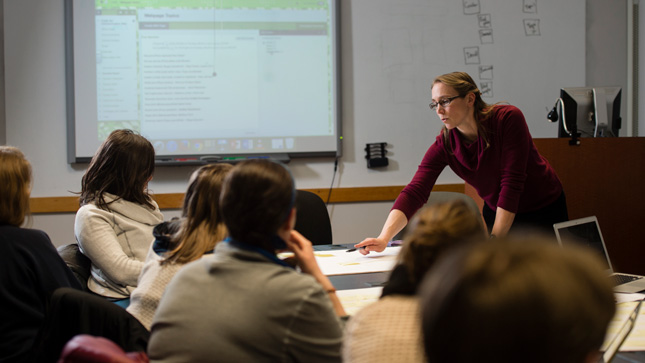 Goodbye, art history conference room in Filene Hall
Perhaps more of a hidden gem, this room is like the art history version of Case Center. When I had an odd 20 minutes to spare from commitment to commitment, this is where you would find me, sitting in the large, comfortable chair (unintentionally right below my picture on the art history senior board), trying not to doze off.
Goodbye, Saratoga Springs
From impromptu ice-cream trips on those early spring days, to a winter outing to Chowderfest or to a honey and olive oil tasting adventure down Broadway, Saratoga has never failed to provide me with quirky small-city traditions, endless entertainment and a true feeling of home. I couldn't have asked for a better city to call home for these four years. My winter coat and I will miss you.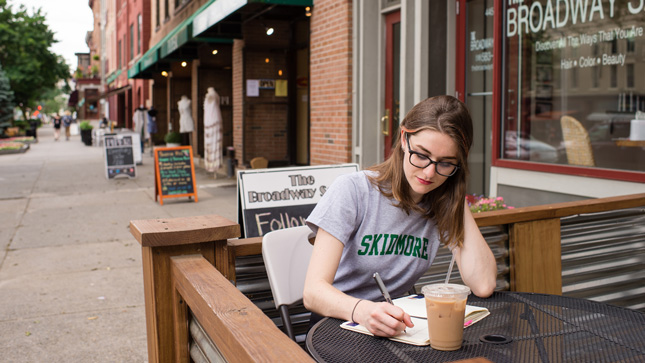 Goodbye, community
More than anything, I'll miss the people. To those I only met once, to my friends who brought me my favorite freshly baked pumpkin bread on stressful days, and to my mentors and professors who have guided me, supported me and given me the skills I need to go off into the world — thank you.
Goodbye, Skidmore
I struggle to put into words exactly how much this place has helped me grow — academically and personally — and how strange and intangible the thought of leaving is.
It's hard to fathom that there will be no more squirrels or D-Hall dinners. But I will always have the memories. More special than anything, they will always bring me back to these spaces, moments and people — even to the squirrel.
And though I'm no longer a student, I can't wait to be that eager distant cousin, or stranger calling out at the sign of a Skidmore T-shirt, ready to reminisce about my four wonderful years as a Skidkid.
#Skid4life