Why Skidmore? Because every option matters. [Video]
December 17, 2019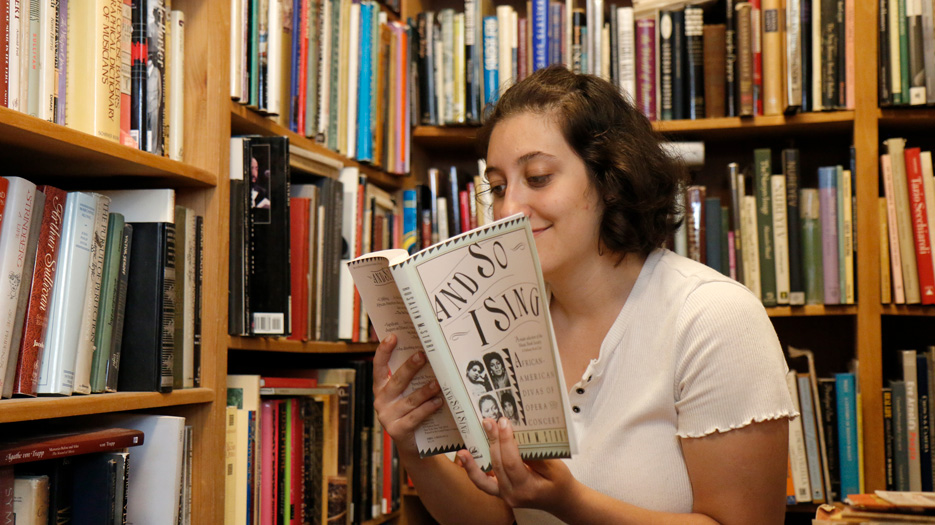 At Skidmore, I've made friends in unexpected ways and even learned to ride a bike. Along the way, I've learned a few secrets to life here, the biggest of which is: Be open-minded so you can take advantage of all the opportunities that Skidmore offers.
Here's a few more of the things I've learned.
My story
"I'm Hadia Bakkar. I'm a political science major, I have a minor in media and film studies, and I'm a senior. When I got into Skidmore, I was invited to do the Discovery Tour. So when I came here in April, I was able to stay with a student who was also studying political science and shadowed her in all her classes. They also had a club fair for us, so I was able to see what student involvement looked like and got to know a lot of international students.
Joining the newspaper as a sophomore and being able to write about different events on campus, I ended up connecting with people that had I zero things in common with besides an interest in history or interest in journalism. So I think you make friends along the way; they are not necessarily the people you thought you would connect with ...
Just be more open-minded and take advantage of opportunities. There's no specific Skidmore experience that you should have. It's all pretty open. If you want to focus more on athletics, that's an option. If you're more of an artist and you want to work on your art and showcase it in Case Gallery, that's also an option ...
I was comfortable enough to grow and take advantage of all these different opportunities, so I really liked that fact about Skidmore. It just felt like a really warm and perfect environment for me as someone who wanted to do different things, study different things and be in a diverse community."