Making the (best) big decision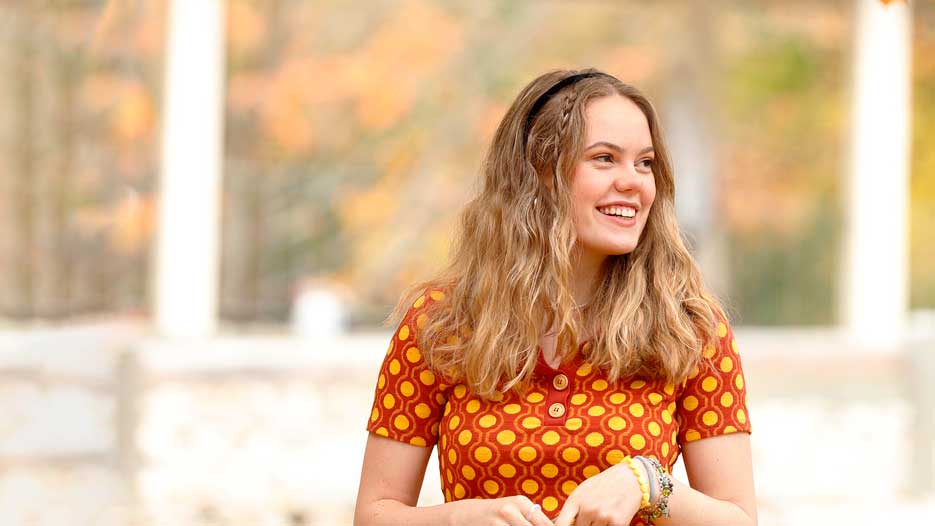 If there's one thing all my friends know about me, it's that I have a very hard time making decisions. Don't ask me where we should sit in the library or where we should go to grab a meal off campus. However, I have made two recent decisions that I have no regrets about.
Deciding to apply
I knew the decision to apply to college would be hard, and there were lots of things to consider. I graduated from a competitive high school, and everyone wanted to get into the best school they could. I remember my tour around campus, meeting my tour guide, getting a cookie from the dining hall, and being really impressed with Case Center.
I fell in love! I just got this gut feeling that I would feel comfortable here. I decided to trust my instincts when I told my college guidance counselor that I wanted to apply to Skidmore ED (Early Decision).
I did feel self-conscious about deciding so quickly and questioned whether going all-in was the right choice after I finally applied. Although I was able to distract myself with my new job as the stage manager of our high school musical, I still worried about what that decision letter would say.
Finally, on the day Early Decision acceptance letters were supposed to arrive (also the day of our final rehearsal for the musical) I was about ready to explode.
I was pacing around backstage, refreshing the page every few minutes, and frantically talking to my friends about how nervous I was. Five minutes before the show was to start, I received an email saying the portal had updated. I sprinted to my computer.
As soon as I saw confetti fall from the top of the page, I burst into tears. I bawled my eyes out in front of the entire theater department.
Thinking back, I have no regrets. I trusted my gut. Now that I've been here at Skidmore for two years, I can say that gut feeling was absolutely on point.
Deciding to get involved
Over the summer of 2020, I got the first of many emails from Jennifer MacDonald (director of health promotion at Skidmore) about joining the Peer Health Educator (PHE) program. She described it as a student-led program focused on providing advice, resources, and a listening ear to students who needed extra support on campus. PHEs also work in committees that center around topics from mental health to community building on campus.
The program is focused on student happiness through and through. It was a no brainer – I emailed her back with my application that same day.
I knew from the moment I learned about the program that it was one of a kind: No other school I toured or had learned about had anything like the PHE program.
I took the training course spring semester of my first year and absolutely loved it. I have been actively involved ever since. It is such a core part of my Skidmore experience. Everyone in the program has treated me with such kindness, especially when I struggled during the pandemic. PHEs are as much there for others as they are there for each other.
Plus, it is such a great way to achieve things greater than yourself. Planning a successful event that students love, sharing a presentation that helps students make smarter decisions, or even helping a student through a problem makes me feel like I'm really making a difference. Whether it's through peer coaching and tutoring, clubs, or volunteering, there are just so many opportunities to contribute at Skidmore.
Deciding to trust myself
I still can't decide what I want to eat or even what to wear sometimes. But just being here at Skidmore, I feel so much more confident that I can make good choices. I didn't need a list of pros and cons when choosing Skidmore; I just needed to trust I knew I could do it and go for it.