Congratulations, Class of 2021 Economics majors and minors!
Our sincerest congratulations and best wishes to the graduating class of 2021. Keep in touch! See a list of 2021 economics majors and minors
Majors

Alex He
Chantal Kelly
Andrew Knight
Matt McQuaid
Simon Chen
Jimmy Farren
Lucy Gao
Sam Gartenstein
Kyle Hughson
Saïdou Kane
Casey Moser
Jay Schleyer
Abdul Shokur
Zach Bunker
Andrew Hamill
Chelsea Irebe
Thabi Khumalo
Peter Maeder
Sam Magid
George Milonopoulos
Zola Mirenge
Misha Mrotchek
Richie Romero
Patrick Tavares Ruivo Muscari

Minors

Sam Browning
Prasant Das
Isaac Grunberg
Kenneth Harroy
Shiraz Jafri
Andrew Knight
Serita Lewis
Alina Luo
Suraj Mahtani
Yohi Murillo
Xinqiao Qin
Atticus Rego
Jason Shlonsky
Bryce Soucy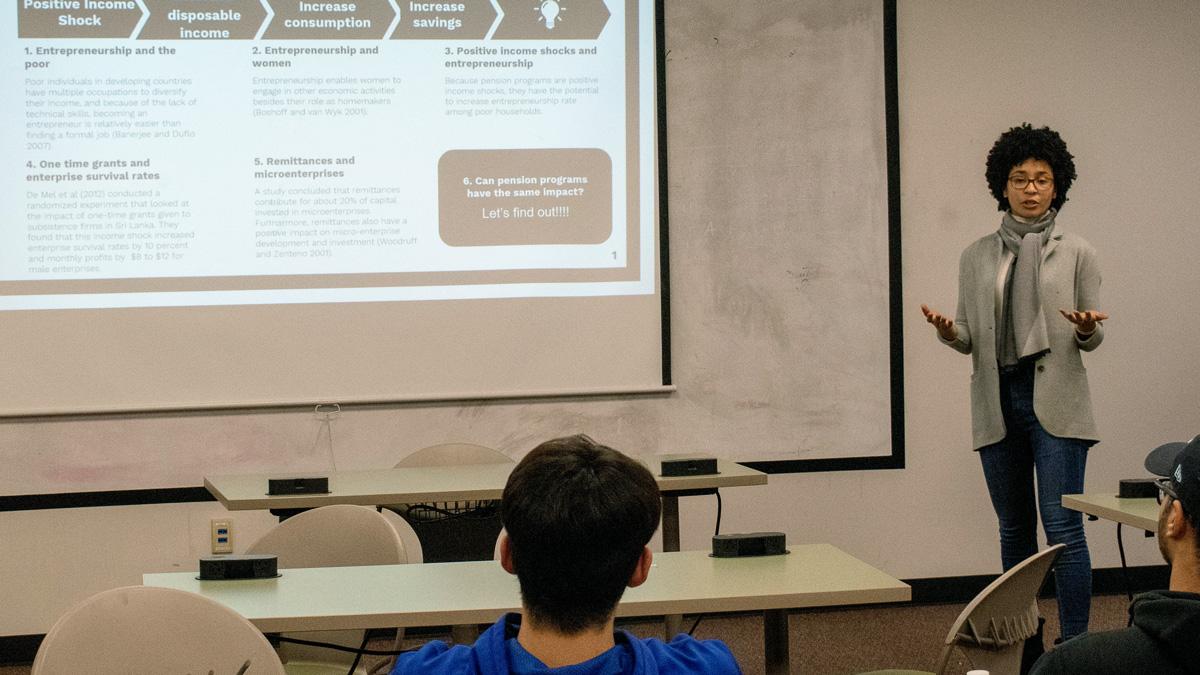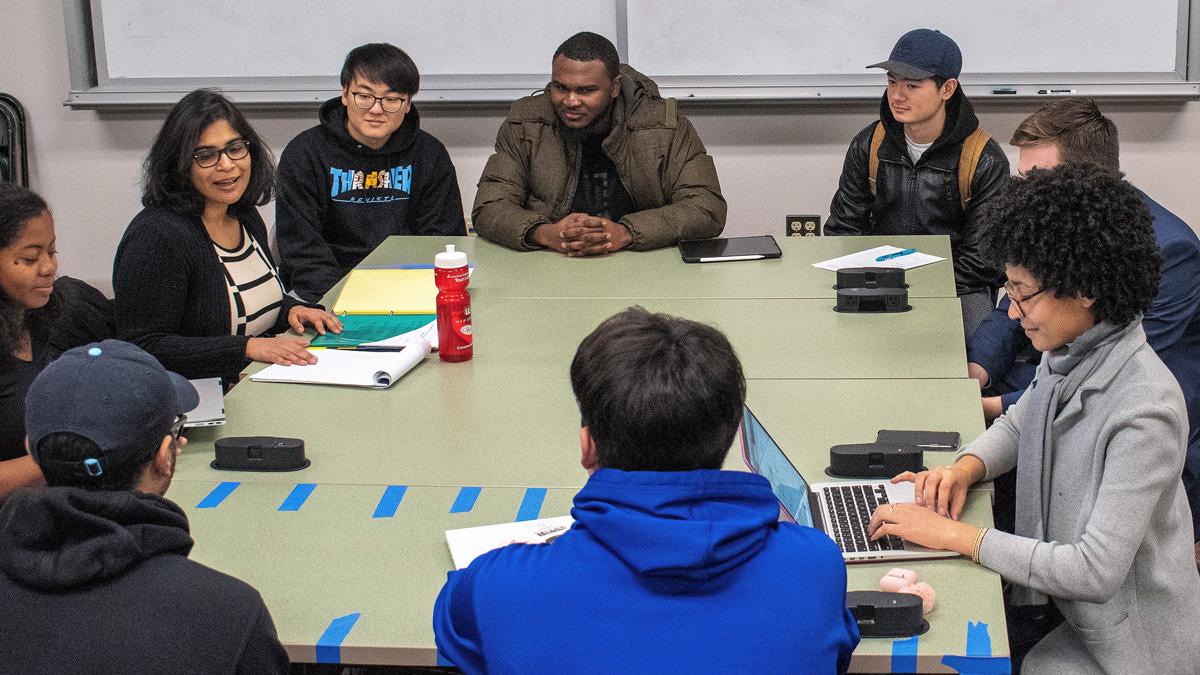 Welcome to Economics at Skidmore!
What are the mechanisms that allow poverty and inequality to persist?
Can the market be used to discourage pollution and waste?
Why do we tend to ignore the future impacts of our behaviors?
Many of humanity's most perplexing challenges, from poverty and inequality to environmental degradation and climate change, have economic roots. Through the examination of human behavior, institutions, markets, and government policies, the methods and models of economic theory provide crucial insights into how the global world works.
In keeping with the liberal arts tradition and goals of Skidmore College, the economics department aims to support students' growth in critical thinking, problem solving, global understanding and appreciation, and communication skills in the context of addressing economic questions. Courses stress the application of the scientific process to economic phenomena and analyze the ways in which economic forces affect national and international policies and issues. See our Goals for Student Learning for more information about the mission of the Economics Department.