Economics News & Events
---
Congratulations to our Class of 2021
Economics Majors and Minors!
As the 2020-2021 academic year comes to a close, the Economics Department congratulates their majors and minors and wishes them well in all their future endeavors. Keep in touch and visit often!
The Economics Department recently celebrated its seniors as a part of the College's annual Academic Festival. The event included thesis presentations by a selection of senior economics majors, a ceremony honoring students recently inducted into the economics honor society, Omicron Delta Epsilon (ODE), and a brief address to seniors by Department Chair Professor Joerg Bibow.
Meet some of the members of the Class of 2021:
---
Research Talk:
Story of the Hurricane: Government, NGOs, and the Differences in Post-Disaster Relief Channels
Evan Kresch, PhD
Assistant Professor of Economics, Oberlin College
Thursday, April 22
7:00pm-8:00pm
Please join us for a talk by Dr. Evan Kresch on post-disaster response in Nicaragua in the aftermath of Hurricane Mitch. Dr. Kresch uses survey data from aid received by Nicaraguan households before and after this devastating hurricane to determine the relative effectiveness of channeling resources from international donors via the local government or via NGOs.
For a Zoom link to attend this talk, please email: economics@skidmore.edu
Research Talk:
The Economics of Same-Sex Households
Leanne Roncolato, PhD
Assistant Professor of Economics, Franklin & Marshall College
Thursday, April 1, 6:30pm-7:30pm
The Economics Department is excited to welcome Dr. Roncolato to speak on the economics of same-sex households. Historically, the economics discipline has built models and created frameworks with an assumption that households involve one man and one woman as romantic partners. Dr. Roncolato and her co-authors explore what happens when we consider households of romantic partners of the same gender. She will discuss the relationship between unpaid work within the household and earnings outside the home for gays and lesbians. She will also report findings on the impact of legalization of same-sex marriage. She will highlight what progress the economics discipline has made in acknowledging the importance of queer identities as well as underscore that much work remains to be done.
For a Zoom link to attend this talk, please email: economics@skidmore.edu
Professor Schneider Interviewed by VoxTalks about Gun Control Research
Professor Rodrigo Schneider was recently interviewed by VoxTalks' Tim Phillips about his research on the effects of gun control policies in Brazil. You can listen to the full interview here. Schneider's work estimates that gun-related homicides decreased by over twelve percent as a result of legislation that was passed in the early 2000s. The paper is forthcoming in the journal, Economic Policy.
Join us for a research talk by Dr. Henrique Veras
Wednesday, October 28, 2020, 5:30PM
For the Zoom link, please email: economics@skidmore.edu
The Economics Department is excited to welcome Henrique Veras, Visiting Assistant Professor of Economics at Oberlin College, for a virtual presentation of his paper, Wrong Place, Wrong Time: The Long-Run Effects of In-Utero Exposure to Malaria on Educational Attainment in Brazil.
Coronavirus disease has not only created a short-term chaotic environment but also raised concerns about long-term effects of being exposed to the virus. The research conducted by Henrique Veras can help us understand important long-term consequences of exposure to diseases on important outcomes such as human capital accumulation. More specifically, Henrique Veras investigates the impact of in-utero exposure to malaria, a mosquito-borne infectious disease, on educational attainment in Brazil.
Department of Economics Awards Class of 2020 Weiss Prize
May 2020
Congratulations to our Class of 2020 William E. Weiss Prize recipients, Denny Zhang and Naira Abdula. We are so proud of your hard work, dedication, and many accomplishments.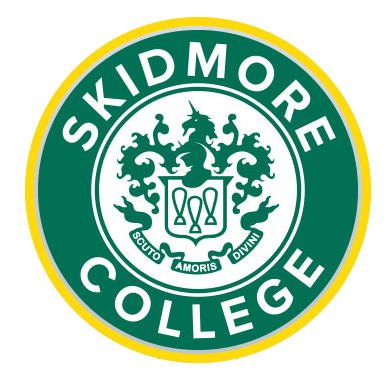 Class of 2020 Economics Majors Present Their Research
May 8, 2020
On Friday, May 8, fifteen economics majors from the Class of 2020 presented their senior thesis work to their peers, their faculty, and their biggest cheerleader, Administrative Assistant Amelia Clarke, over Zoom. Student research ranged from microfinance and cash transfers to the economic viability of NHL expansion teams to the effects of cutting unemployment compensation.