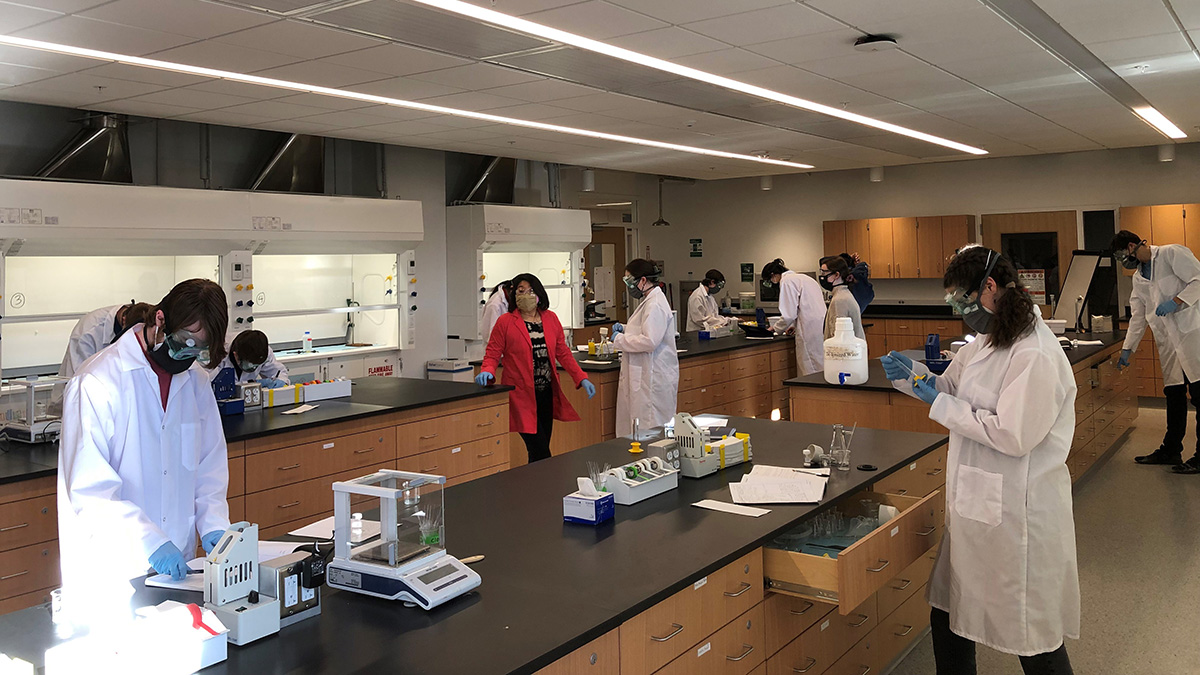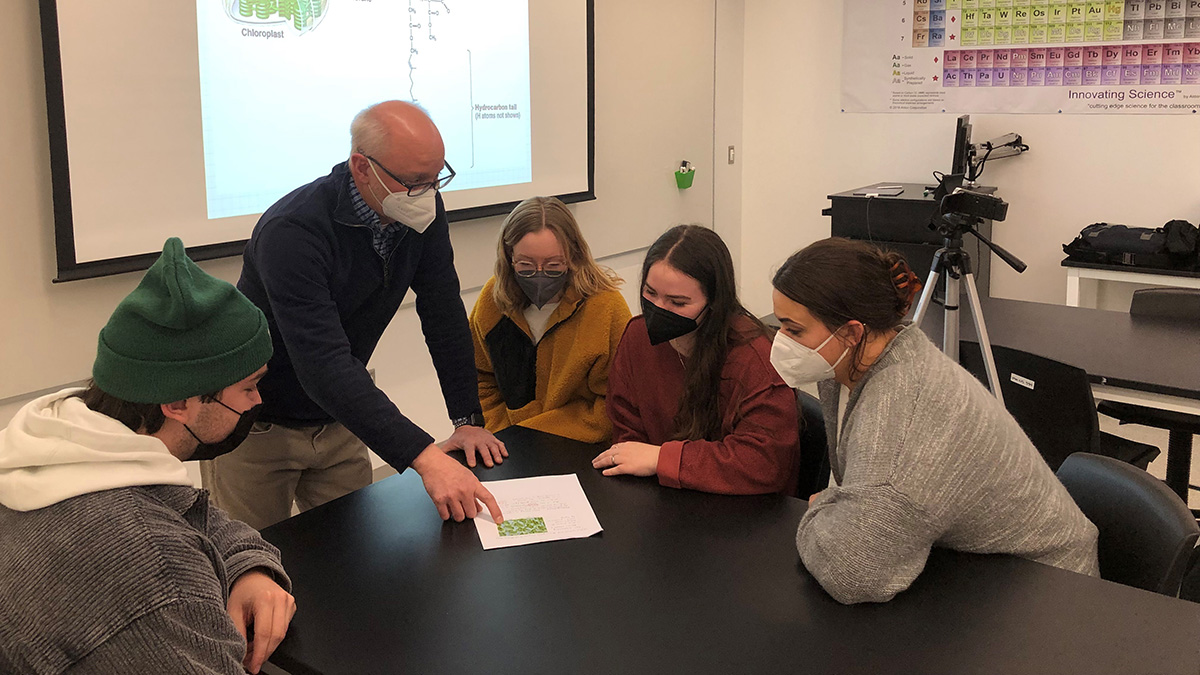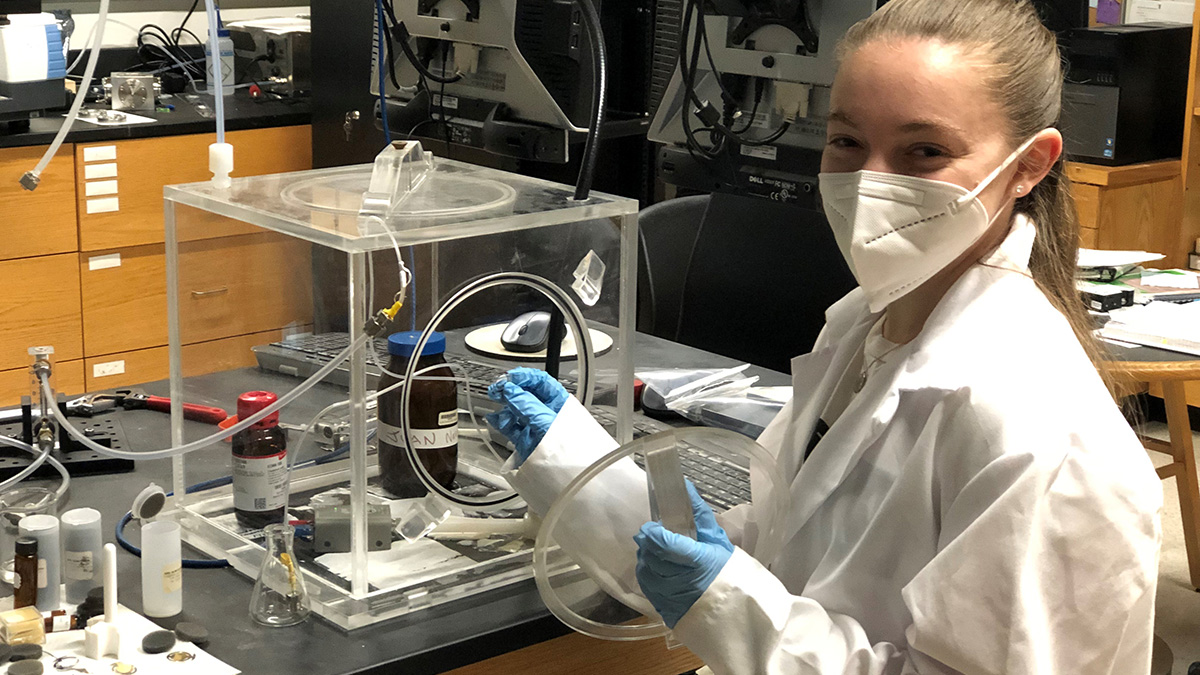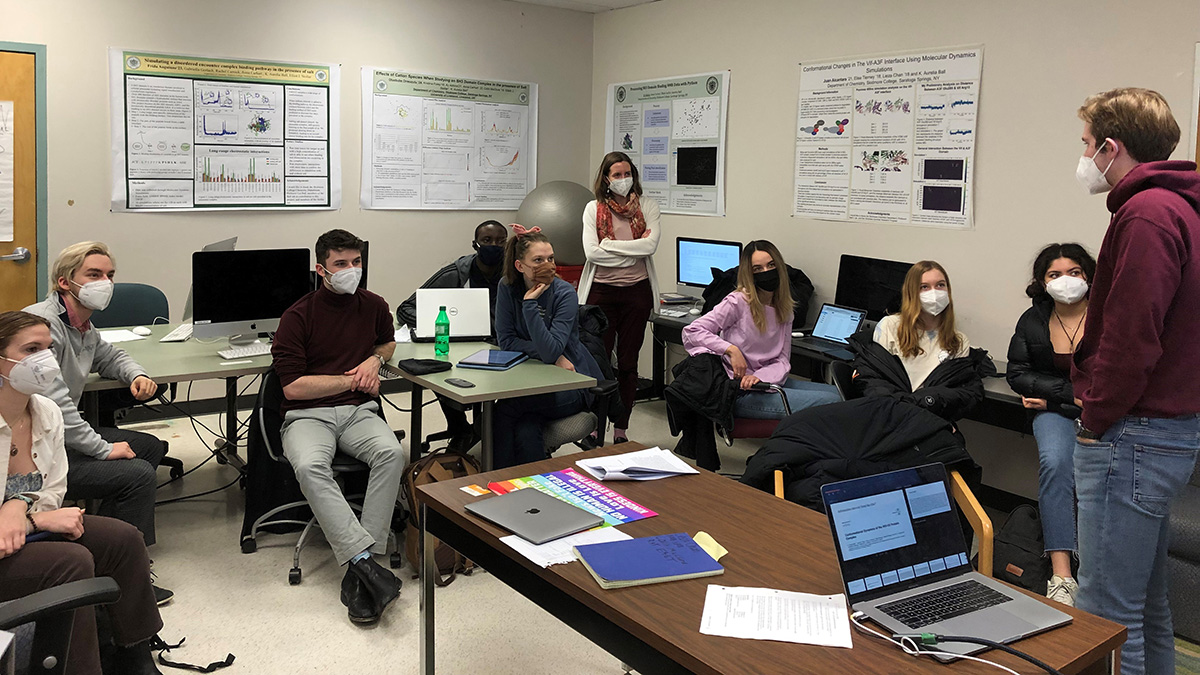 Welcome to the Department of Chemistry at Skidmore
Chemistry is at the heart of modern scientific and technical inquiry — from the composition of distant stars, to geochemical transformations taking place deep within our own planet, to modern pharmaceuticals and high-performance materials, to our own bodies. Not surprisingly, chemistry is often dubbed the "central science," given it is key to advances in fields as diverse as geology, neuroscience, molecular biology, and materials science. The Chemistry program at Skidmore College is certified by the American Chemical Society (ACS). Students can major in Chemistry or Chemistry with a biochemistry concentration, and earn an ACS certified degree.
In recent years, 40% of our students have gone on to graduate programs in chemistry, biochemistry, and related fields including at Harvard University, Yale University, the University of California-San Francisco, University of Michigan, and Johns Hopkins University to name a few. In addition, 30% of our students have enrolled in graduate programs in the health professions including at Boston University, Massachusetts General Hospital, SUNY Downstate, Albert Einstein, Tulane University, Howard University, Stony Brook University, and New York Institute of Technology. The other 30% have found employment in industry, research laboratories, education, and non-profits such as Albany Molecular, eBioscience, Pfizer, Merck, Concentric, Clean Membranes, Memorial Sloan Kettering Cancer Center, Lincoln Laboratories-MIT, Brigham & Women's Hospital, Weill Cornell Medical College, NYU, Mount Sinai, and the New York Hall of Science.
Our 13 faculty members support them in all these paths and you can read more about them and our program here.
DEPARTMENT NEWS
Department seniors presented their student research work during the annual end-of-semester poster presentation. The students designed posters and presented their research to the department in a group setting. This year's event took place in The Center (a new space in Case Center) on December 10, 2021.