Tuvan Throat-Singing Workshop with Alash Ensemble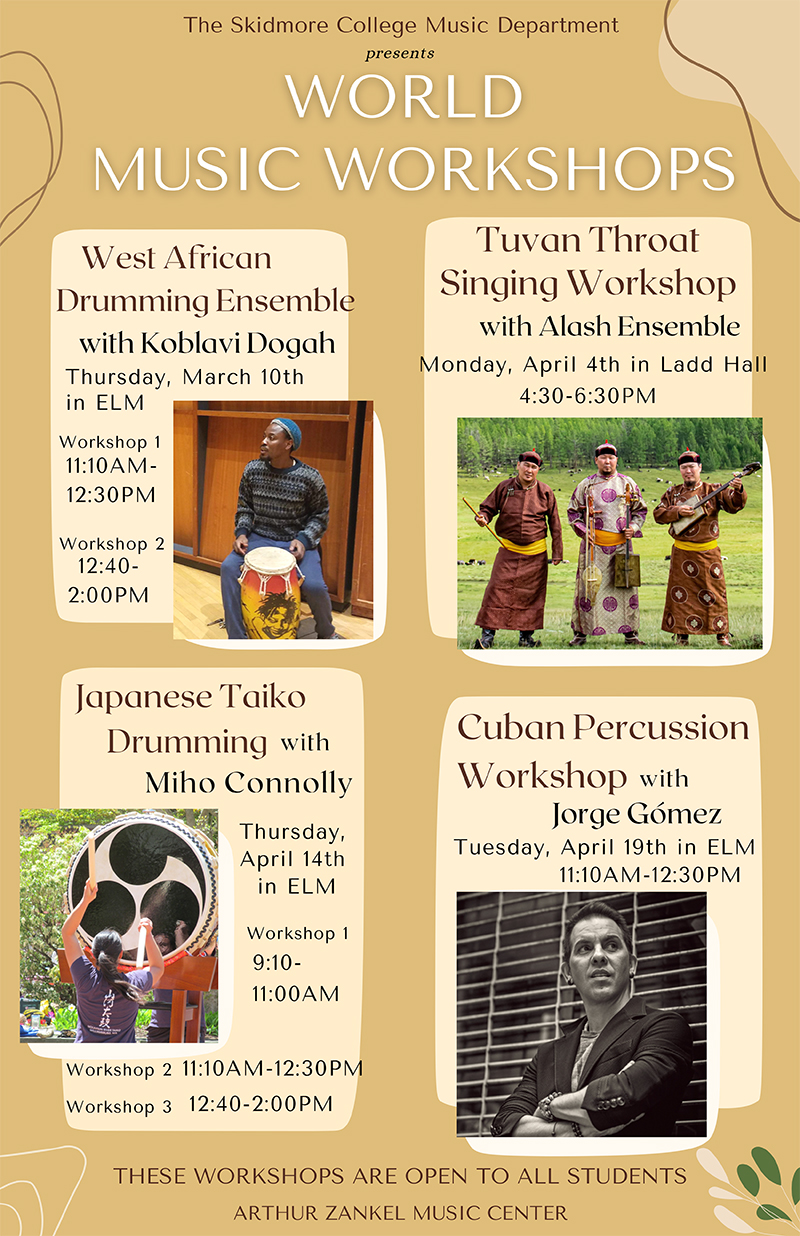 Join Alash Ensemble in a workshop on Monday, April 4 at 4:30p.m. in Zankel's Ladd Concert Hall to learn the basics of throat-singing from master vocalists! Come learn about these extraordinary vocal practices in a casual and open environment. The three multi-instrumentalists who make up Alash – Bady-Dorzhu Ondar, Ayan-ool Sam and Ayan Shirizhik – have won numerous awards for their performances of Tuvan sygyt, kargyraa, and xöömei (known collectively as "throat singing"), techniques that involve producing multiple pitches at one time.
Alash will be in residency at Skidmore College from April 3-4, 2022 as part of the Filene Anniversary Concert Series and will offer a concert for the Skidmore community on April 3 at 2:00 p.m. The concert is open to the Skidmore community and the workshop is open to the Skidmore community and the public.
Mon. April 4, 2022
4:30–6:30 p.m.
Ladd Concert Hall, Arthur Zankel Music Center
No registration necessary.
Special thanks to Sarah Choi '22 for designing the advertisement poster for the World Music Workshop series.