Faculty-Led Travel Seminars
Each year, Skidmore sponsors a number of faculty-led travel seminars to locations around the world (see list below). Travel seminar courses must offer a carefully structured, focused, and challenging learning experience. These programs allow students to accompany one or two faculty members as they explore a focused topic that uses the destination as a classroom. To apply for any of these programs, please login to our online student portal (applications are now open!).

2019 Travel Seminars:
May 19 - June 6, 2019
Professors: Dan Curley (Classics) and Gregory Spinner (Religious Studies)
Rome is the Eternal City, an urban center three millennia in the making. As a religious, political, and cultural
world capital, Rome has become one of the most imaged and imagined cities on earth, depicted in literature and art by citizens, expatriates, exiles, and visitors alike. Exploring Rome offers an immersive residential experience, where representations of the city meet the realities of urban space and urban planning. Students will tour and present on ancient sites (the Forum, the Colosseum, the Pantheon), as well as the Vatican, major museums, churches, synagogues, palazzi, Fascist monuments, and other locales in which it is possible to discern the spatial and social layering that is Rome's hallmark. In addition, students will keep travel journals and produce a portfolio that captures their experience on the tour, thereby continuing the ages-old tradition of writing about Rome.
For more information, including the itinerary and the prerequisite course, click here.
May/June 2019
Professor: Sang Wook Lee (Art)
One could rightly say that Kyoto is the textile Mecca of the world in both a spiritual and material sense. The city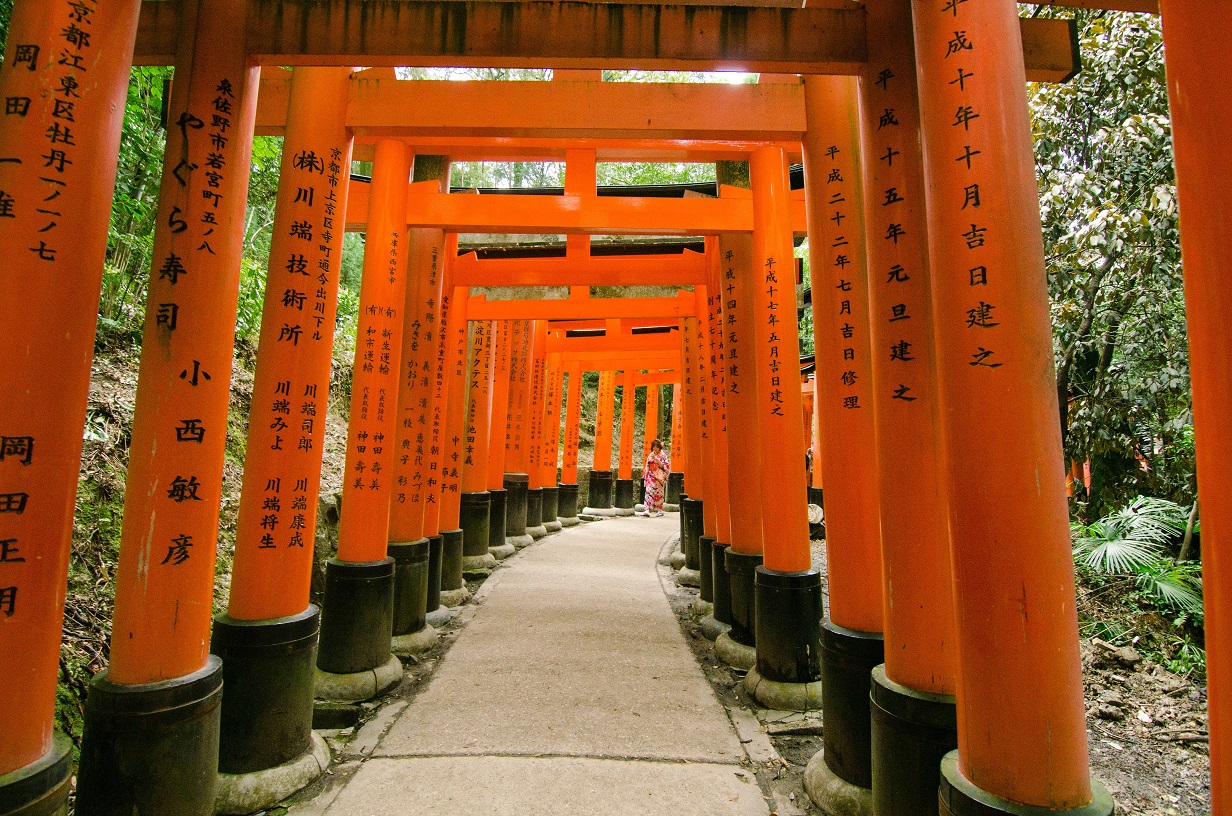 provides both the inspiration and the means for the creation of outstanding textiles. This unique location is an ideal setting in Japan for a travel seminar in studio art. The ancient arts of weaving, dyeing and ceramics are still practiced today. One can still get a glimpse of graceful kimono clad women walking in the streets and byways lined with shops selling traditional ceramics. Contemporary artists and craftsmen have adapted old methods and processes to create new variations on traditional forms as well as innovative expressions in many media that are exhibited in Japan and, indeed, around the world.
The travel seminar will consist of collaboration with Japanese peer students with the goal of creating a collaborative project, visiting museums, galleries, artist's studios, and other cultural sites around Osaka, Kyoto, and Nara in Japan to better compare and contrast this non-western culture with our own. Students will document their experiences through journal writing which includes writing and sketching in their journals and presenting their experiences to the group. Through this hands-on travel experience they will gain a wider first-hand knowledge of ideas and styles of traditional Japanese textile techniques,
as well as experience and appreciate Japanese culture and art.
For more information, including the itinerary and the prerequisite course, click here.
March 2019
Professor:Elaine Larsen (Biology)
This travel seminar and it's companion course Inside Equus (BIO 195) comprise a classroom and field-based introduction to equine physiology and behavior and their adaptation to domestication. Students will travel to
Nevada and California over spring break and observe wild horses at liberty in the wild and in confinement and assess rangeland conditions. The ethical, ecological, and economic aspects of wild horse management on range lands will also be discussed and students will meet rangeland specialists, wild horse specialists, trainers, and advocates to hear different points of view. Observations will be documented and used in a formal presentation at the end of the semester.
For more information, including the itinerary and the prerequisites course, click here.
May/June 2019
Professors: Sonya Chung (English) and Bradley Onishi (Religion)
This travel seminar examines French thinkers in the early 20th century who engaged literature, philosophy, and religion to explore the passages between the sacred and the profane in a dauntingly secularized world. How do
we find the sacred after the death of God? How did these thinkers invoke enchantment, mysticism, the erotic, the transgressive and the "obscene" in their searches for meaning, love, beauty? Students will immerse in varied and provocative responses - a balance of nonfiction & fiction writings - to this dilemma and then explore it in their own analytical and imaginative (fiction) writing as they use Paris as their classroom.
For more information, including the itinerary and the prerequisite course, click here.