Courage and the Tragic Sense: Human Dilemmas and the Quest for Meaning
How do we know what we know? And how does the quest for knowledge help to inform how we are to live in the world, and to do so in a manner that is both moral… and meaningful? This year the Oxford Experience continues to examine "big ideas" ("big questions") central to the quest for meaning, and within the context of human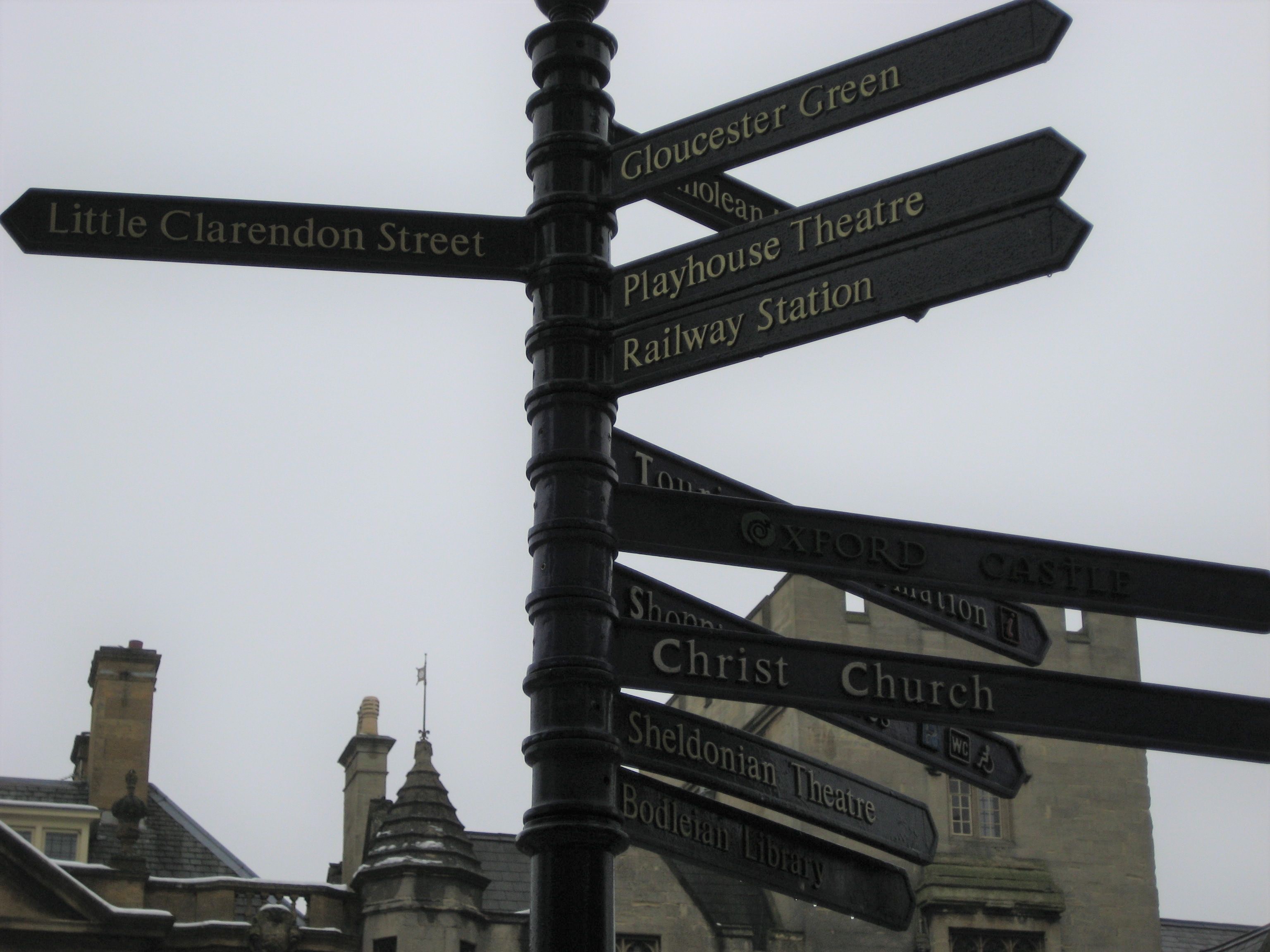 mortality. "Courage and the Tragic Sense: Human Dilemmas and Quest for Meaning" was designed to cross disciplines and to integrate academic knowledge with intentional experiences, via an intensive three-week study in residence at Oxford University (St. Hilda's College). A key goal of global learning is to assist students explore cultures, life narratives and worldviews different from their own—all important aspects to understanding the quest for meaning in the modern world. Assigned readings and discussions prior to departure prepare students for the Oxford Experience, where on-site seminars are connected, integrated, experiential, and team-taught. In one of the world's oldest university towns, students engage each day in small group discussions with peers and faculty from three university programs (Skidmore College, Boise State University and the University of Tennessee), and Oxford faculty.
Students also visit historical sites and architectural marvels, attend plays and art museums, and engage with the culture. By living in Oxford, and traveling to such locales as Stonehenge, London and Salisbury, students live a once-in-a-lifetime intellectual journey. This program is ideal for students who are prepared for a rigorous academic experience and who also want to explore the world in an intentional manner.
Learning Objectives
This travel seminar will enhance students' abilities to: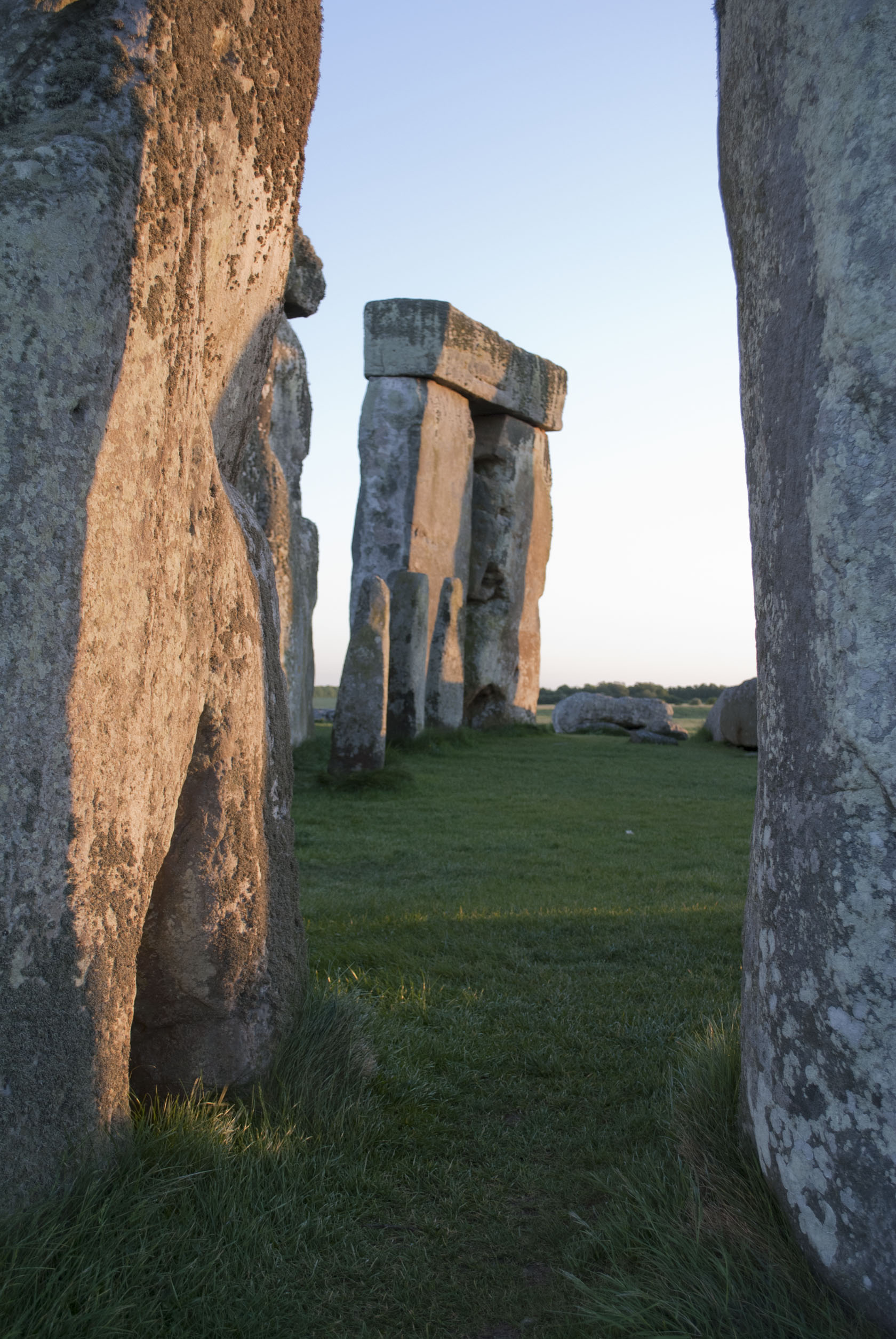 Study why and how humans are uniquely meaning-making animals --from psychoanalytic, experimental psychological, theological, and aesthetic perspectives, and consider the personal and interpersonal implications of these ideas.
Study with professors and honors students from Boise State University and the University of Tennessee—in order to hone one's reading, writing, and critical thinking skills.
Experience the tutorial system of education at Oxford; specifically, large amounts of free time (for this seminar, afternoons and evenings) where professors are in residence at St. Hilda's College, and students are free to (and encouraged to) approach them to discuss their ideas and cultivate their own interests. There are no syllabi or grades (and not many courses) at Oxford; rather, students develop their own programs of study and work directly with professors. To get a degree, students must demonstrate (genuine) competence in their area of study (rather than accumulating credits).
Sample Syllabus
Core texts
The Denial of Death,
Ernest Becker (1973)
The Worm at the Core: On the Role of Death in Life
, Sheldon Solomon, Jeff Greenberg & Tom Pyszczynski (2015)
The Courage To Be, Paul Tillich (1952)
Homo Aestheticus: Where Art Comes From and Why, Ellen Dissanayake (1992)
Hamlet, William Shakespeare (1599)
Seminar Structure
Weekdays: class from 9:00-12:00; Oxford tutorial from 14:00-17:00
Weekends: Events in Oxford; or optional travel – except for last weekend (group trip to London)
Weekly Themes
Day 1 – 5: The Denial of Death (primary instructor: Tim Hulsey)
"Is it not for us to confess that in our civilized attitude towards death we are once more living psychologically beyond our means, and must reform and give truth its due? Would it not be better to give death the place in actuality and in our thoughts which properly belongs to it, and to yield a little more prominence to that unconscious attitude towards death which we have hitherto so carefully suppressed? This hardly seems indeed a greater achievement, but rather a backward step... but it has the merit of taking somewhat more into account the true state of affairs..." -Sigmund Freud
Day 6 – 8: The Worm at the Core (primary instructor: Sheldon Solomon)
"Science is refusal to believe on the basis of hope." - C.P. Snow
Day 9 -11: The Courage to Be (primary instructor: Andrew Finstuen)
"Give us life, life, life…" -African harvest prayer
"Religion opens up the depth of man's spiritual life which is usually covered by the dust of our daily life and the noise of our secular work. It gives us the experience of the Holy, of something which is untouchable, awe-inspiring, an ultimate meaning, the source of ultimate courage. This is the glory of what we call religion. But beside its glory lies its shame. It makes its myths and doctrines, its rites and laws, into ultimates and persecutes those who do not subject themselves to it." -Paul Tillich
Day 12 -15: Homo Aestheticus (primary instructor: TBD – guest artist from Oxford)
"We fly to beauty from the terrors of finite nature..." - Ralph Waldo Emerson
A thing of beauty is a joy forever:
Its loveliness increases; it will never
Pass into nothingness; but still will keep
A bower quiet for us, and a sleep
Full of sweet dreams, and health, and quiet breathing.
Therefore, on every morrow, are we wreathing
A flowery band to bind us to the earth,
Spite of despondence, of the inhuman dearth
Of noble natures, of the gloomy days,
Of all the unhealthy and o'er-darken'd ways
Made for our searching: yes, in spite of all,
Some shape of beauty moves away the pall
From our dark spirits...
-John Keats from Endymion
IMPORTANT INFORMATION
Dates: June 25 - July 15, 2022 (tentative)
Pre-requisite: None
Credits: TX200 is a three credit summer course
Program Fee: The anticipated fee for the travel seminar to Oxford is TBD. This includes Skidmore tuition, accommodations at St. Hilda's College(double/triple occupancy), breakfast and a meal stipend, activities, , Skidmore faculty on-site, and the support of OCSE. The fee does not include personal expenses nor flight and there is no Skidmore financial aid available for this travel seminar. Please see the OCSE travel seminar financial policy page for additional information.
Students will be responsible for any required visas to enter the UK and any COVID testing require to travel to the UK and return to the US.
Meals and Housing: The program fee includes housing in dorm accommodations for the duration of the program at St. Hildas College. During excursions, students will stay in double rooms in hotels or hostels. Students will receive a stipend to help cover meals. During group travel, some meals are provided. More specific information about meals and housing will be communicated to students upon acceptance.
Flights: Students will need to book their own flights to/from London. Students will be responsible for getting themselves to/from Oxford University (2 hour bus/train ride from London Heathrow International Airport).
Application Process: The deadline for applications is TBD. Students are required to apply for travel seminars through the MyOCSE portal. Applications will be reviewed and students will be notified of acceptances after the deadline.
Class of 2022 Students: Seniors are welcome to participate in any of our spring or summer travel seminars. For the Sweden travel seminar, students will have two options. First, students can be reclassified as August graduates and the credits will be counted towards your degree (and show on your transcirpt). Second option is to take this travel seminar as a post-grad course and your graduation date will remain as May. The course and grade will be posted to your transcript as a post-grad course (not counted towards your degree nor factored into your GPA). Don't worry, with either option, you'll still be able to walk on graduation day!