A window into my week at Skidmore
November 7, 2019
Recently, I learned that Lucy Skidmore Scribner, the founder of Skidmore College, kept a datebook where she would write about her activities and the people she met. It was really neat to read about the days in her life a century ago. This got me thinking: What would be in my datebook?
Here's a week in my life at Skidmore College.
Monday
I wake up at 7:03 a.m. for work at my on-campus job at the Office of Communications and Marketing.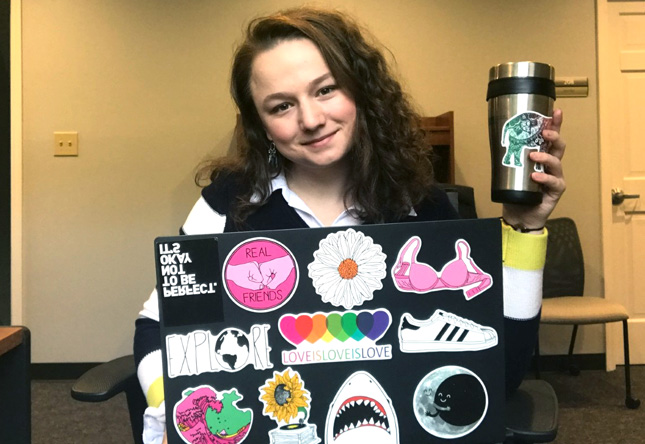 I swipe into the Murray-Aikins Dining Hall for a quick "M&A combo" (muffin and apple). It's my favorite breakfast to grab on the go, and since Skidmore's meal plan for first-year students is unlimited, I can get a quick bite without worrying about swipes. Today, they have a mocha muffin.
After work, I head back to "D-Hall" to meet my friends for lunch. I've made a lot of new friends at Skidmore, most of whom I met through my Pre-Orientation camping trip called "SCOOP." We hiked and did yoga in the Adirondack Mountains. It was great coming to campus and already having a group of friends before classes even started.
I grab some ramen from the noodle bar and work on an essay about ritual for my Ancient Chinese Philosophy class.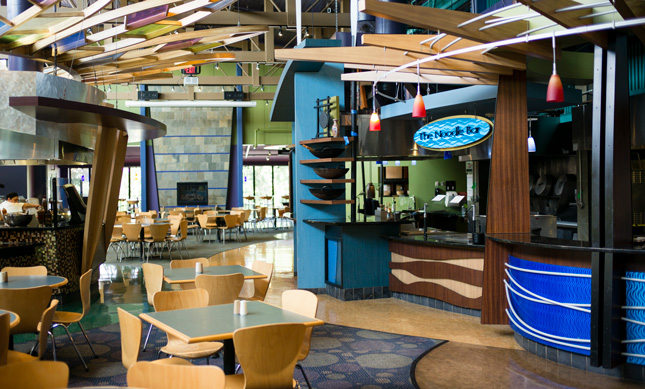 Later, I have my first-year Scribner Seminar, Sexing Politics. Even though the class technically starts at 3 p.m., everyone arrives super early to catch up. We have an older student who serves as a peer adviser. She made brownies for us today. It's an especially good day.
Tuesday
I wake up at 8:30 a.m. and head to the pool. I'm not on a swim team, but I take a swimming class here for exercise.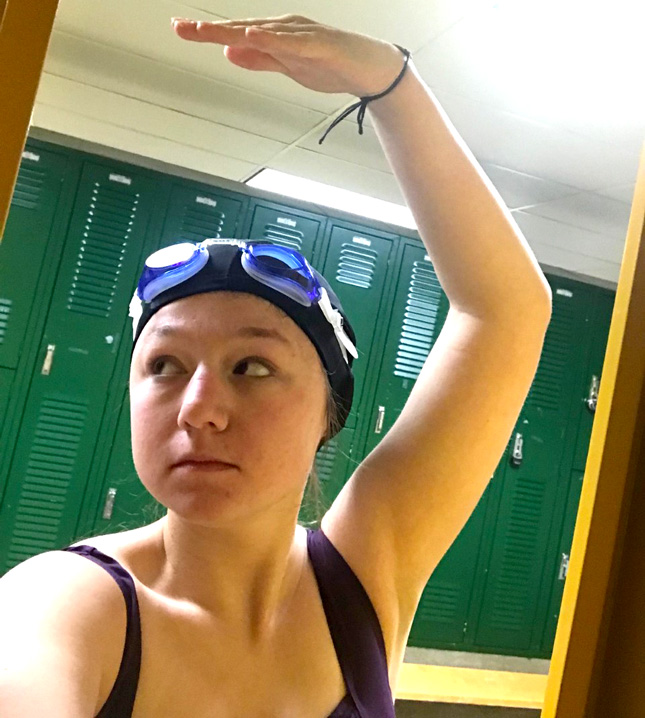 There are a lot of fitness opportunities at Skidmore, both inside and outside of class. With yoga, fitness dance classes and even a daily meditation, there's always something to do to get moving on campus.
At lunch, we munch on tacos from the Global Cafe in D-Hall. Our friend from Texas gives them a stamp of approval.
Tuesdays are one of my busiest days of the week, and the biggest part is my Berlin Wall class where we discuss a reading assignment and the model wall we are building to display on campus. The professor is from Germany, and it's great to hear her perspective on not only the Berlin Wall, but also other walls around the world.
That evening, I brainstorm Halloween costumes with my friends over some family-style spaghetti before my Scribner Seminar. It's the fourth credit hour of the class, so it's just us and our peer mentor. These are less formal than the main class and are designed as a kind of check-in to see how everyone is doing. It always feels like a little club.
After my seminar, I stop back at my dorm and grab some supplies that I need for a student government meeting. I'm a senator for Wait Hall (people represent different dorms among other things). I love it because we get to partner with College leaders on making Skidmore even better. We take Skidmore pretty seriously, and it's great to know your voice can be heard.
Wednesday
It's time to build a (mock) Berlin Wall! I get to use a fancy power drill. I've never used tools like this before. Creative Thought Matters, right?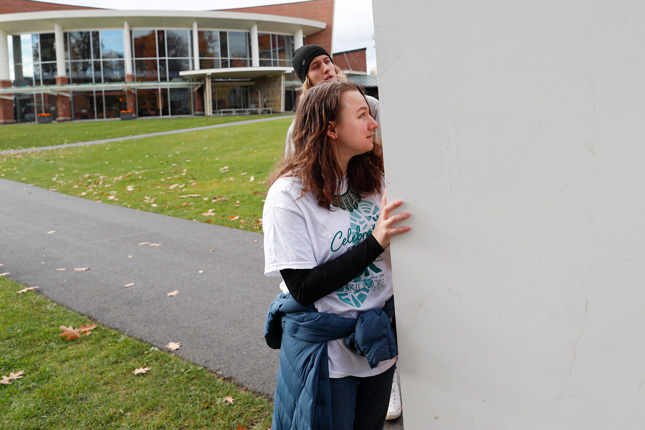 Later in the day I FaceTime with my family and call some friends from home. I do a facemask and go to bed early. It's raining pretty hard outside, but my roommate from Los Angeles wants us to keep the window open because she likes the sound of the rain.
I was nervous at first about living with two other roommates, one from Manhattan and one from LA, but it's worked out really well. We're all pretty close, and recently we hung fairy lights on our walls. Everything feels dreamier with fairy lights.
Thursday
I get up early to do my laundry. I highly recommend this because it gives you an excuse to be up, and since you're already awake, you might as well get some things done.
I get ready for swimming and work on that Chinese Philosophy paper I've been tinkering with all week.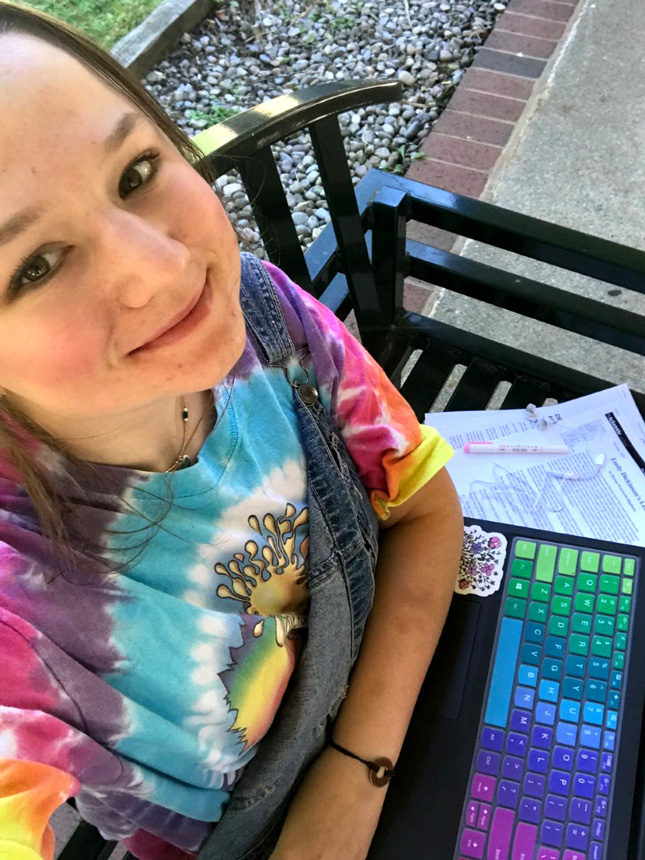 That evening, I have dinner with friends and help one find an outfit for a date she's going on. Before I head to the library, I make her promise to update me afterward. I work on my essay, call my friends and clean my room.
Friday
I head to work and drink my beloved chai latte from our campus spot for Starbucks, the Burgess Cafe. At work, I help hang posters for an upcoming series of lectures and film screenings highlighting religion and diversity. I battle the masking tape for a while. Posters are part of life here — they feel "so college."
I go to my Introduction to Nonfiction class and then hang out with one of my roommates. She's an artist and I convince her to draw me, but with tentacles. We go to yoga in Wilson Chapel.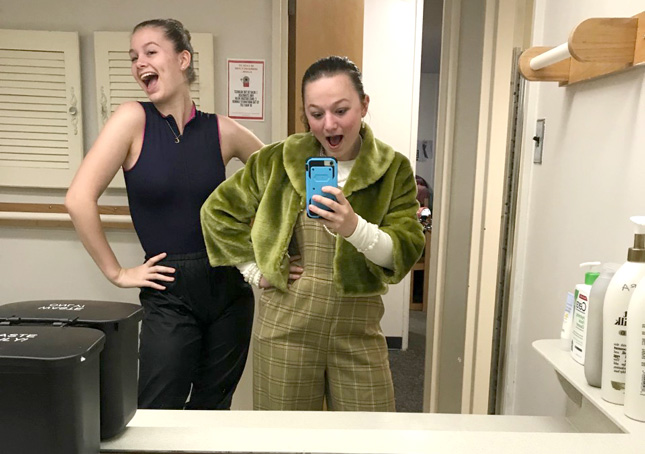 It's a Friday, after all, so we decide to go out in Saratoga. There's a club downtown that has an 18+ night, and it's always fun to dance for a little while. We get dinner at Wasabi, an all-you-can-eat sushi place downtown and head out. I love Saratoga because of all the things to do. From events in Congress Park to endless shopping downtown, there's never a dull moment. It's a great outlet for getting off campus for a little treat.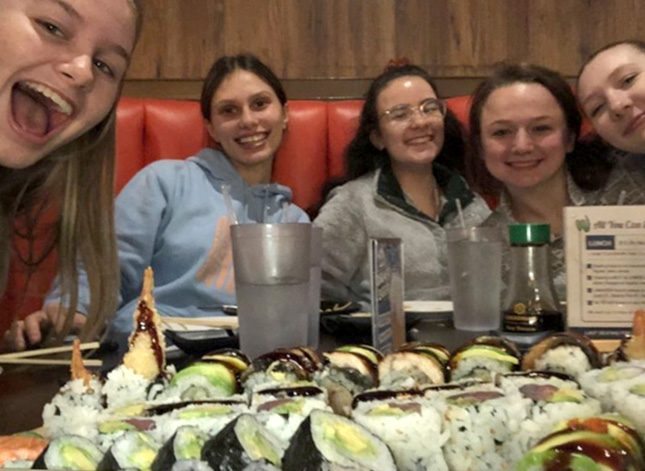 Saturday
Sleeping in, laundry and a hike around North Woods with my friend.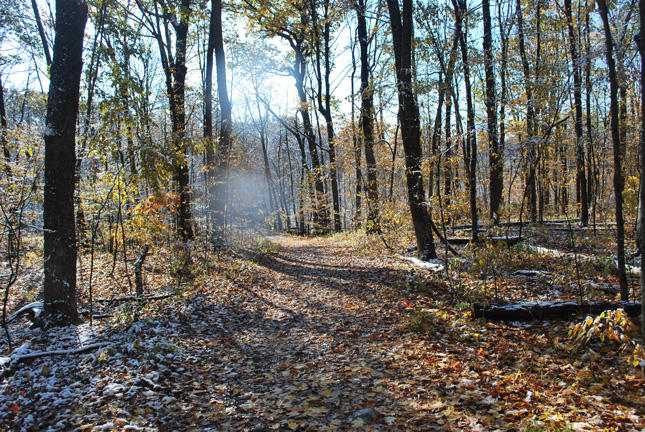 Then, I walk downtown for coffee at Uncommon Grounds as a reward for getting my homework done. I do a quick Instagram photoshoot with friends because the lighting is nice.
We decide to stay in tonight and watch the new rom-com "Tall Girl" on Netflix. It's cute, funny and full of clichés, which, in my opinion, is the best combination for a rom-com.
Sunday
I wake up and do some yoga with some friends before walking to the nearby Triangle Diner for brunch.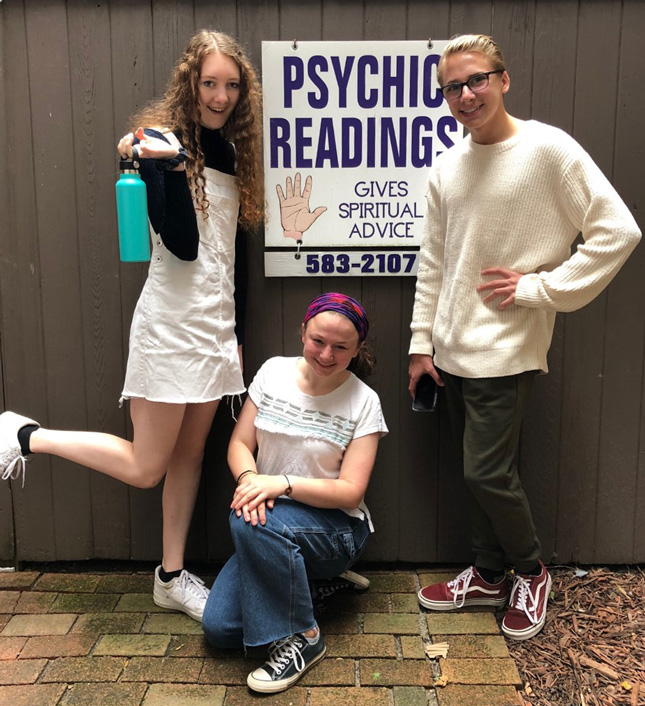 Sundays are a big homework day, so campus is pretty sleepy, but the library is bustling. I meet up with a student from my seminar, and we watch political ads as research for a paper we're writing.
I fully clean my room and check my email one last time before going to sleep. It feels good to submit all my papers and go to bed tired Sunday night, only to wake up energized Monday morning and do it all again!