Parents and Families
Parents, families and guardians play vital roles in the college search process and we're so excited to join in this experience with you.
Here for you
The college search process is going to be emotional. But you probably already know that. We hope you also know that you're not alone.
For every challenge or stressful decision you and your student face, we also want you to laugh, be inspired and build positive memories together. Not only are many of us at Skidmore parents ourselves, but we've met thousands of parents in our time and can confidently say: It will all work out.
Below you will find some advice and resources we hope will help. The most important takeaway is that we're here for you, too, and we're only an email or call away. Please always feel welcome to contact us directly.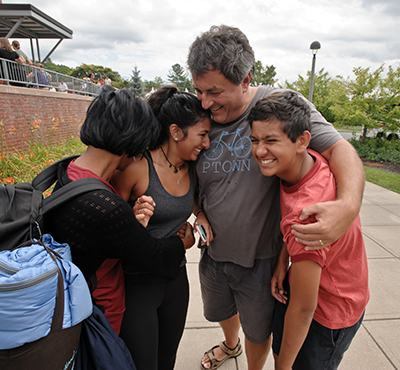 Here for your student
It's our hope that prospective Skidmore students — emerging adults moving toward greater independence — take the lead in their college search. Because, in our experience, students who take responsibility for their futures are best positioned to "own" their college choices and thrive.
This means we will reach out to them first, frame our communications for them and expect to hear directly from them. You will still have a major role to play (they are probably going to need plenty of reminders and advice), but it's important that we let them take each step first.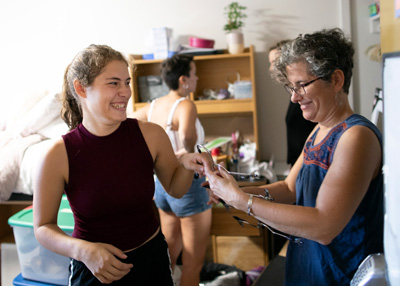 navigating the college process
More Resources
Campus News
What's happening at Skidmore?
From faculty research to student stories, there's always something creative happening on campus. Read the latest news and updates.