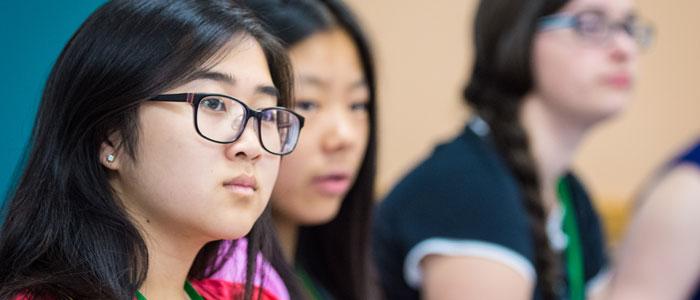 NYS Summer Young Writers Institute
July 1 - 13, 2019
The New York State Summer Young Writers Institute will be held at Skidmore College, Saratoga Springs, New York from July 1 - 13, 2019.
Participants in the Summer Young Writers Institute receive instruction in poetry, fiction, and dramatic writing (screenwriting, playwriting, and dramatic monologue) and engage in the critical evaluation of each other's work. By bringing top high school student writers together to work extensively with professional writers, the Institute provides young artists with recognition, respect, opportunities for artistic development, and peer support.
The Institute is open to any high school student entering the 10th, 11th, or 12th grade in the fall of 2019, who is a resident of the United States. Approximately 40 students will be chosen, based on the submission of creative writing samples (see application for details). Full and partial scholarships are available to participants based on financial need.
The New York State Summer Young Writers Institute celebrates its 21th annual creative writing workshop for high school students in conjunction with the Office of Special Programs at Skidmore College and the
New York State Writers Institute
at the State University of New York at Albany. The Institute was founded by its Director, William Patrick, in 1998 and held on the shores of Lake George in Silver Bay, prior to moving to its current location at Skidmore College in 2008.